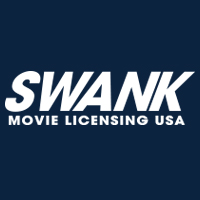 EDIT – This is an outdated post. For information about this year's movie licenses, click here.
Washington State PTA is excited to continue our partnership with Swank Movie Licensing USA to bring movie licensing to WSPTA member schools at significant savings. Movie licenses are an excellent option for PTAs eager to fundraise and support their school.
The enrollment period for 2022-23 licenses is now open! The deadline is September 1, 2022. The 2022-23 WSPTA Group license will cover your school from 9/1/22 through 8/31/23. The cost of the license has been discounted to $415 per school. Be sure to opt in today!
This year's WSPTA group license features some excellent additions, including:
The Monthly Virtual Film Series – This is a great option to "gift" to teachers or even hold a fun virtual family movie night. Some PTAs even hold family "drive-thru" events where they hand out movie candy with information for the virtual event attached (it's a great fundraiser!)
Outdoor Showings – Outdoor showings are included under this license, though they must be held on school grounds.
More Movies, More Options – This license covers unlimited showings of all films by all the major Hollywood Studios, now including 20th Century Studios (formerly FOX Studios). The license covers everyone in the building for all movie showings, including at assemblies and in class. That means family movie nights, student reward screenings, before- and after-school programs, etc. are all covered!
If you would like to be included in the group license renewal, please use this link to complete your opt-in and pay. The DEADLINE to join and pay is September 1, 2022.
Please let Kimberly Cassidy know if you have any questions, or need assistance: kcassidy@movlic.com