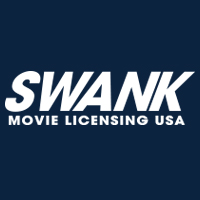 Washington State PTA is excited to continue our partnership with Swank Movie Licensing USA to bring movie licensing to WSPTA member schools at significant savings. Movie licenses are an excellent option for a PTA eager to fundraise and support its school.
The enrollment period for 2023-24 licenses is now open! The deadline is September 1, 2023. The 2023-24 WSPTA Group license will cover your school from 9/1/23 through 8/31/24. The cost of the license remains the same as last year: $415 per school. Be sure to opt in today. Click or tap here to get started.
---
Since many local PTA leaders may be unfamiliar with the concept of movie licensing, here are a few quick FAQs:
Why would a PTA want to purchase a movie license?
A movie license is required anytime you show a film outside of your home, such as on school property. It is required whether or not an admission or donation is accepted. Swank Movie Licensing USA is the ONLY company that provides the license for major Hollywood Studios. Many PTAs will sponsor a license for the entire school and use it to host movie nights and other events. Movie licenses are an excellent resource for family engagement and fundraising.
Who is covered by the license?
A movie license covers your school's grounds. That means, when a PTA purchases a movie license, it's not just a benefit to the PTA; it's a benefit to the entire school community, including teachers, student groups, etc. This also means that a PTA must have its events on school grounds in order to utilize the license.
How much is a license?
For 2023-24, the license to cover your entire school is $415. This is a group rate available only to Washington State PTA-affiliated schools. Once you complete your opt-in, you will pay this amount directly to WSPTA via an online form. WSPTA then passes the payment along to Swank.
I'm not sure if my school is already covered by a license purchased by the district. How can I find out?
Go ahead and send an email to Kimberly Cassidy at kcassidy@movlic.com with this and any other questions.
---
This year's WSPTA group license features some excellent additions, including:
Outdoor Showings – Outdoor showings are included under this license, though they must be held on school grounds.
More Movies, More Options – This license covers unlimited showings of all films by all the major Hollywood Studios, including 20th Century Studios (formerly FOX Studios). The license covers everyone in the building for all movie showings, including at assemblies and in class. That means family movie nights, student reward screenings, before- and after-school programs, etc. are all covered!
If you would like to be included in the group license renewal, please use this link to complete your opt-in and pay. The DEADLINE to join and pay is September 1, 2023.
Please let Kimberly Cassidy know if you have any questions, or need assistance: kcassidy@movlic.com