Federal Legislation
---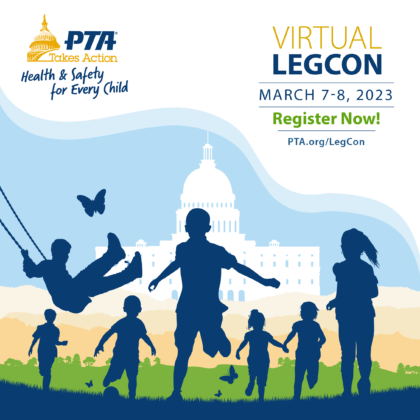 Virtual LegCon (Legislative Conference) is happening this year on March 7 & 8.  Please join PTA members from all over the country and other advocates in a two day conference.
This weekend, some of the topics covered will be:
Networking with other advocates
Get an update on emerging health and safety issues for children and family
Hear from members of the Administration and congressional champions
Learn how to make impact on policy decisions
Speak with your members of Congress about issues important to you and your community at Virtual Hill Day
And many more things.  Registration for the event, schedule for both days and a list of Advocacy Awards is all available on the NPTA's LegCon 2023 page.
---
As part of National PTA, Washington State PTA (WSPTA) advocates for federal legislation that benefits the whole child. National PTA policy statements, resolutions, and letters to Congress address many topics. Recent federal policies have included general funding, such as the 2021 infrastructure bill or COVID-19 relief package, adequate public-school funding, green school buildings, family engagement, gun safety and violence prevention, child nutrition, and inclusive schools. Learn more about PTA's history of advocacy here.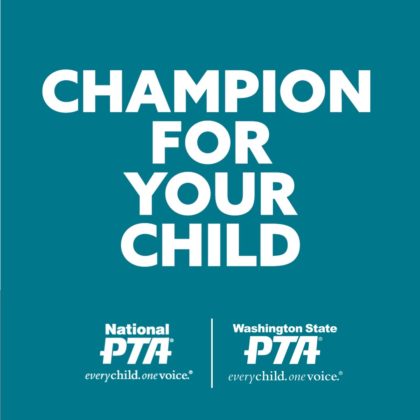 WSPTA and its members also bring issues to the attention of National PTA and advocate for action on federal policies. Examples of recent advocacy efforts include presentations at National PTA's Legislative Conference addressing climate change and reducing gun violence, and adoption of resolutions on Furniture Tip-Over Prevention and Improving School Meal Programs.
As an affiliate of National PTA, WSPTA members may adopt short-term and permanent policy positions that relate to federal legislation. WSPTA legislative priorities cover a two-year platform with state and federal legislative components. Permanent parts of the WSPTA platform include legislative principles and resolutions. Members can reference these documents when communicating with federal officials. Many resolutions mention federal laws.
Please contact WSPTA's Federal Legislative Chair (FLC) if you have concerns about federal laws that are impacting your child or would like to help with WSPTA advocacy regarding federal legislation.
Resources
U.S. Citizen Voter Registration
U.S. Elected and Appointed Officials
National PTA Federal Advocacy
Related Content
For news about PTA and federal legislation, visit the WSPTA blog page for Federal Advocacy.