Membership Resources
---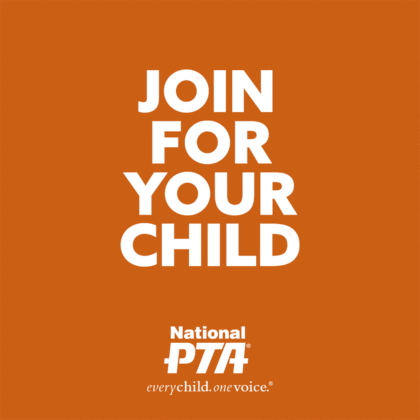 Washington State PTA is a grassroots membership organization that works to make every child's potential a reality by engaging and empowering families and communities to advocate for all children.
Membership is open to anyone interested in the health, safety, and education of children regardless of school boundaries. Our goal is a membership that reflects the diversity of the children and families across our state.
Anyone who would like to become a part of the state's oldest and largest child advocacy organization may do so by joining a local or community PTA. Visit our History page to learn more about the amazing work PTA has accomplished. Click here to find a PTA anywhere in the state. Or, if your school does not currently have a PTA but is interested in affiliating as a PTA check out the Start a PTA webpage.
---
Membership Leaders
Membership is the responsibility of any member of a board of directors. To assist in the work of membership, there are many resources to help you share the value of PTA and the importance of the work PTA does.
Marketing material: those resources that you can plug and play without having to recreate anything.
Awards and contests: these activities help you in setting goals and provide opportunities to share the success of your PTA.
Monthly membership growth awards – achieve bronze, silver, gold, or platinum level based on member percentages. See the May achievement list here.
Membership achievement awards

100% staff membership – enroll at least as many school staff members as there are full-time certificated employees at the school. This award recognizes the value of teachers and school staff as stakeholders advocating for all children through PTA membership.
100% PTA membership – enroll at least as many members as there are full-time enrolled students at the school associated with that PTA. This is the ultimate achievement in PTA membership and recognizes that every child in the school community has a paid PTA member to be their voice.

Membership contests are held throughout the year and information is shared through various communication platforms.
Deadline September 15
Membership Contest: Are you online?
Does your PTA have an active online join link? Fill out PTA Membership – Online Join Details by September 15 to be entered into this contest. Participation bonus: filling out this form means that your online join link will be added to the WSPTA website.
Deadline September 30
Membership Contest: Early bird
Have 25 members entered and all required officers' information in memberplanet by September 30 to qualify.
Deadline October 31
Membership Contest: Good standing
Have 25 members entered and all required officer's information entered in memberplanet by October 31.
Deadline November 30
Membership Contest: Grow...Grow...Grow...
Earn a growth award by November 30 to qualify.
Growth award details are located on the Membership Awards page.
Contest range - February 1 to March 14
Membership Contest: Keep those members coming!
Enter seven new members between February 1, 2022, and March 14, 2022, to qualify.
Leadership resources: visit the password-protected Leadership Guides page to access many resources to assist your PTA in achieving your membership goals. In addition, National PTA recently launched a new membership resources page full of resources to assist you.
---
Membership Database
Washington State PTA provides each local PTA and council access to an online membership database through a platform called memberplanet. Each PTA is required to report its membership roster and elected board members in memberplanet. Please visit our membership database webpage to learn more and access the free tools and resources.
---
Additional Resources
Impacts of PTA on Student Success
Thanks to National PTA for compiling data on the overall impact of PTA on schools and students across the country! Many leaders have been struggling with how to share the value of PTA when we cannot host our traditional events and activities. Please share some of these graphics with your community to show how important it is to support PTA.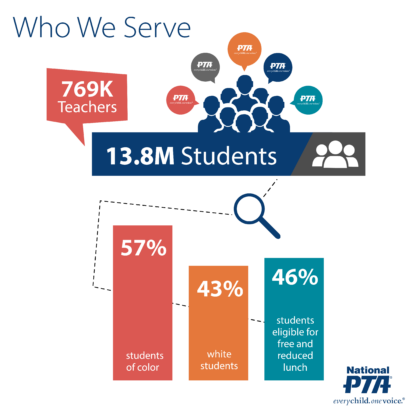 How to Make Joining PTA Easy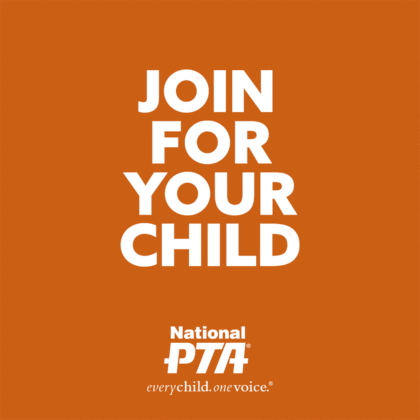 How to Make Joining PTA Easy – Now more than ever, people want to connect with each other and know what is happening at their child's school. Your PTA can fulfill the universal need to connect and belong, during this dark time. You should seek to not only renew current members but to reach out to new audiences, grow your PTA and build an even stronger community.
PTA's National Standards for Family-School Partnerships
Getting Ready for the First Membership Meeting of the Year
The new school year is upon us, and the PTA year is about to get into full swing! Hopefully, your board of directors had a productive summer retreat and is planning a fall membership drive and the first membership meeting of the year. In many areas of Washington, membership meetings will need to be held virtually, which may require a little additional planning. Read the full article here.
Building a Virtual Membership Campaign
The best membership campaigns for 2020-2021 were the ones that didn't require paper forms and payment to be collected at school. Virtual membership campaigns will do three things for your PTA: reduce face-to-face contact, reduce the time processing memberships, make it simple for members to start enjoying member benefits right away. Read the full article on the blog.
National PTA - Beyond the Building
Beyond the Building: PTA the Virtual Way K-6

Beyond the Building: PTA the Virtual Way Middle/High School