Focus Day and Advocacy Week
---
Focus Day
Save the date: January 20, 2020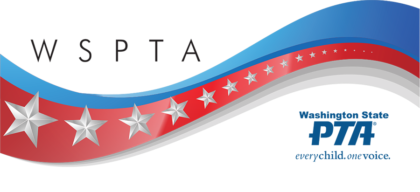 Focus Day is a day where Washington State PTA (WSPTA) members travel to Olympia for a day full of engagement around our mission. Members meet with legislators, tour the capitol, and demonstrate advocacy in action. Further details of the 2020 event will be available soon.
---
Advocacy Week
In addition to Focus Day, in Olympia, WSPTA will be asking members to take action from home or your phone throughout an entire week. Each day will have a new prewritten message for members to send to their legislators regarding WSPTA legislative priorities. To participate, subscribe to the WSPTA Action Network to stay informed. Further details of this 2020 event, including the exact week, will be available soon.
---
Legislative Priorities
To learn more about the WSPTA legislative priorities:
---
RESOURCES
These materials may be printed and brought with you to Focus Day to share with your legislators or to mail to your legislators. In addition, there are one-page documents for each individual issue located on the Advocacy page that may be printed and used.