Governance
---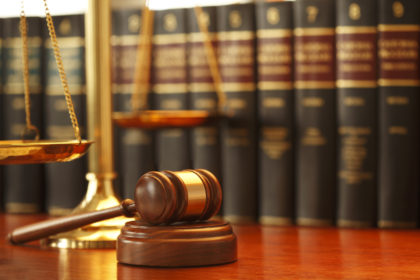 Washington State PTA (WSPTA) has governing documents that direct and focus the work of the WSPTA board of directors as well as the local PTAs and councils. The Washington State PTA Uniform Bylaws are reviewed and amended at the WSPTA annual convention. The state bylaws conform to the National PTA Bylaws and create a foundation for all PTAs and leaders in the state to follow. Each local PTA and council adopts its own standing rules that cover other guidelines and processes. The Washington State PTA policies complement the bylaws and give further details on how to accomplish those things required in the bylaws. The Washington State PTA Standards of Affiliation Agreement requirements are in place to ensure local PTAs and councils align with Washington State PTA's ethics, policies, and principles; maintain good business practices; and comply with applicable federal and state laws. Effective, well-run PTAs and councils are vital to fulfilling PTA's purpose and mission. The Strategic Plan 2020 for the Washington State PTA is a decision-making tool utilized by the board of directors in their actions to support the whole child.
Bylaws are the rules and regulations enacted by an association to provide a framework for its operation and management. The Washington State PTA Uniform Bylaws provide an outline of our basic purposes, a structure for the governance of the association, and a description of the rights and responsibilities of membership. By their affiliation with National PTA and Washington State PTA, all local PTAs/PTSAs and councils are required to abide by and conform to those bylaws.
WSPTA policies govern and guide the WSPTA board of directors and the WSPTA membership. The WSPTA board of directors owns the WSPTA policies and is charged with revising and updating them to reflect current business practices. The policies address how business is done, but allow for some flexibility and nimbleness to address opportunities that may arise. A major addition to the document is a section dedicated to local PTA and council policies.
Standards of Affiliation (SOA)
To provide support and guidance to our local PTAs and councils, Washington State PTA (WSPTA) provides the Standards of Affiliation (SOA) Agreement Checklist (revised checklist coming soon) to help navigate legal requirements. Completing this checklist will help local PTA and council leaders ensure their independent nonprofit business remains current with all IRS, state, insurance, and PTA requirements. Per the WSPTA Uniform Bylaws, a local PTA or council in good standing is one that meets the criteria in the above standards of affiliation agreement.
Local PTAs and councils are encouraged to include their entire board of directors in this work and to keep their membership up to date with their progress. This checklist is for internal monitoring purposes only and does not need to be turned in to WSPTA, unless your local PTA or council is selected for periodic review.
If you need assistance with this checklist, help understanding any of the SOA agreement requirements, or find that a requirement was not completed the previous year, please contact your council (if applicable) or region director.
The Washington State PTA board of directors approved the Strategic Plan 2020 in the spring of 2015. It is a forward-thinking plan that has integrated all aspects of our association by weaving advocacy, membership, leadership, family and community engagement, programs and financial responsibility throughout the goals and objectives.  We achieve this plan through our actions to support the whole child, driving the continued sustainability of the Washington State PTA.