Governance
---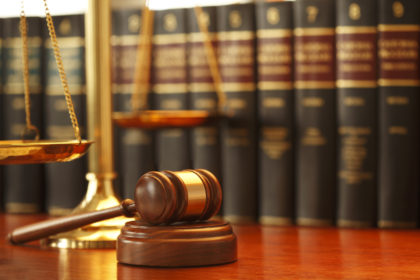 Washington State PTA (WSPTA) has governing documents that direct and focus the work of the WSPTA board of directors as well as the local PTAs and councils. The Washington State PTA Uniform Bylaws are reviewed and amended at the WSPTA annual convention. The state bylaws conform to the National PTA Bylaws and create a foundation for all PTAs and leaders in the state to follow. Each local PTA and council adopts its own standing rules that cover other guidelines and processes. The Washington State PTA policies complement the bylaws and give further details on how to accomplish those things required in the bylaws. The Washington State PTA Standards of Affiliation Contract is an agreement each local PTA and council must sign and return annually.
Bylaws are the rules and regulations enacted by an association to provide a framework for its operation and management. The Washington State PTA Uniform Bylaws provide an outline of our basic purposes, a structure for the governance of the association, and a description of the rights and responsibilities of membership. By their affiliation with National PTA and Washington State PTA, all local PTAs/PTSAs and councils are required to abide by and conform to those bylaws.
Update to conform to National PTA Bylaws
The current set of bylaws went into effect on July 1, 2015. The purposes of National PTA have since been revised, and, therefore, per National PTA Bylaws, Article IV – Constituent Associations, Section 3: The purposes and basic policies of the National PTA shall in every case also be the purposes and basic policies of each constituent association.
In order to be in compliance with National PTA Bylaws and the Standards of Affiliation, the WSPTA board of directors voted to update the purposes in the WSPTA Uniform Bylaws to conform to National PTA. This board position will be brought to the floor of the 104th Annual WSPTA Convention on April 29, 2017 for member ratification.
WSPTA policies govern and guide the WSPTA board of directors and the WSPTA membership. The WSPTA board of directors owns the WSPTA policies and is charged with revising and updating them to reflect current business practices. The policies address how business is done, but allow for some flexibility and nimbleness to address opportunities that may arise. A major addition to the document is a section dedicated to local PTA and council policies.
The Standards of Affiliation (SOA) requirements are in place to ensure local PTAs and councils align with Washington State PTA's ethics, policies, and principles; maintain good business practices; and comply with applicable federal and state laws. Effective, well-run PTAs and councils are vital to fulfilling PTA's purpose and mission. These SOA requirements clarify what is required for a local PTA or council to be in good standing, enable PTAs to have consistent expectations across the state, and help local PTAs and councils stay on track with all legal requirements. Knowing about and following the specifics listed on the Standards of Affiliation Contract will help your PTA be successful, both as a business, and as an affiliate of WSPTA.
Should you have questions after reviewing the SOA materials, please contact your region director.