Advocacy
---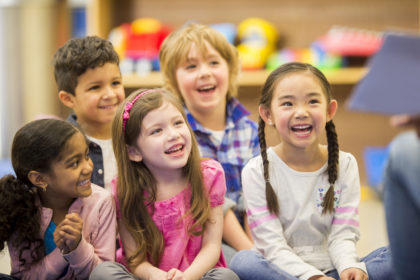 Learn about our legislative priorities and other supported issues and find out more ways to get involved. Our advocacy work is directed by our member-approved resolutions, principles, and legislative platform.
For more information about the 2018 legislative session, including details on Focus Day and Advocacy Week, click here.
---
Legislative Platform
The Washington State PTA legislative platform is a two-year platform to mirror the Washington state legislative cycle. On the even-numbered years, the new platform is voted on by members at the legislative assembly in the fall. The top five issues become our short-term platform and consist of our priority issues when advocating throughout the year. Other issues are placed on an "also supported" list. During the odd-numbered years, members vote to amend current issues or to add new, emerging issues to the also supported list.
Top 5 Legislative Priorities for 2017
Social Emotional Learning
Amply Fund Basic Education
Closing the Opportunity Gap
Standards for Paraeducators
2018 WSPTA Supported Issues
Addressing the Teacher Shortage
Best Practices for School Meal Policies
Career Connected Learning, CTE & Stem
Dual Credit Equality & Support
Engaging Families in Student Success
Equity for Highly Capable
Improving Educational Outcomes for Foster Children
Post-Secondary/Higher Education Access and Affordability
Preventing and Mitigating the Impacts of Gender-based Violence
Removing Barriers to Implementing ECEAP (Early Childhood Education and Assistance Program)
Restorative Justice and School Safety
School Construction and Class Size Reduction
For more information, email the WSPTA Legislative Director.
---
Submit a Legislative Issue Proposal
HOW TO SUBMIT A LEGISLATIVE ISSUE PROPOSAL
**Proposal submittal form coming soon**
Any PTA member is encouraged to submit an issue that addresses concerns that affect children on a state-wide level.
Timing
Submitter name and contact information, issue title and short description due May 1
Complete issue submittal due June 1
Issue Submitters' Requirements:
Must be a current Washington State PTA member
Submit a completed Legislative Issue Proposal Form (available in the spring) online by the dates above and include all links/references so the information is verifiable.  (Note that you can preview the form to help prepare, and you can save your work and return to finish when ready.)
Be available by email and phone to work with the legislative committee member assigned to review your issue to provide clarification where needed
Be available during the legislative committee meeting to answer questions on the issue
In the case where one or more issues submitted are of similar scope, work with others to combine issues
All who submit an issue selected to move forward must sign a Code of Conduct
The legislative committee will review the issues and make recommendations to the board of directors at its summer board meeting.  A legislative committee member will work with you during this time if additional information is required.  Following the board meeting, you will be notified if your issue will be forwarded to the members at legislative assembly.
To make sure your issue is represented well at legislative assembly and has the best chance for success, it is recommended that you prepare as follows:
One Month Prior To Legislative Assembly:
Create a PowerPoint presentation using the provided template
Create a tri-fold presentation board to be used during issue education
Submit any handouts you plan to use to the legislative committee for approval
Legislative Assembly:
Attend legislative assembly (or send a representative) to present your issue to attendees, gathering supporters for caucusing and debating during the issue debates
Present your issue to the assembly to encourage adoption to the platform
Develop an action plan on how you will work the issue and engage with other supporters prior to and during the legislative session
Consider methods you will use to communicate with your issue supporters
During the Legislative Session:
Weekly legislative committee phone calls will address bills and action on the Top 5 issues and issues that are hot legislative topics; you may be invited to participate in these calls
As needed, help prepare testimony, testify in Olympia and recruit other potential leaders to help move your issue through the legislative process