Advocacy
---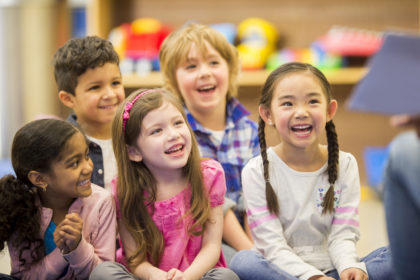 Learn about our legislative priorities and other supported issues and find out more ways to get involved on the Take Action page. Our advocacy work is directed by our member-approved resolutions, principles, and legislative platform.
During the Washington state legislative session, WSPTA will send action alerts and informational broadcasts to WSPTA members who have subscribed to WSPTA's Action Network Group. These action alerts are quick, easy ways to communicate with your legislators on topics they are actively working on.
---
SHOW UP TO SPEAK UP
Focus Day: Come to Olympia on Monday, February 11, to meet with legislators about WSPTA-supported issues and let them know what is important to you. Get more details on the Focus Day page.
Advocacy Week: Contact your legislators all week from February 11 through February 15. WSPTA will have a new priority topic every day during Advocacy Week. Sign up for WSPTA's Action Network Group to participate and to receive legislative session updates.
---
Legislative Platform
The Washington State PTA legislative platform is a two-year platform to mirror the Washington state legislative cycle. On the even-numbered years, the new platform is voted on by members at the legislative assembly in the fall. The top five issues become our short-term platform and consist of our priority issues when advocating throughout the year. Other issues are placed on an "also supported" list. During the odd-numbered years, members vote to amend current issues or to add new, emerging issues to the also supported list.
Top 5 Legislative Priorities for 2019
Social Emotional Learning
School Construction and Simple Majority for Bonds
Strategies to Address the Teacher Shortage
Strategic K-12 Investments to Close Gaps
2019 WSPTA Supported Issues
Best Practices for School Meals – Lunch
Best Practices for School Recess
Engaging Families in Student Success
Fund Paraeducator Training
Increase Access to High-Quality Preschool
Raise the Age of Tobacco and Electronic Nicotine Delivery Systems to 21
Safe School Plans and Emergency Preparedness
For more information, email the WSPTA Advocacy Director.
---
Submit a Legislative Issue Proposal
HOW TO SUBMIT A LEGISLATIVE ISSUE PROPOSAL
**Legislative Issue Proposal Form will be available in the spring.**
Any PTA member is encouraged to submit an issue that addresses concerns that affect children on a state-wide level.
Timing
Submitter name and contact information, issue title and short description due May 1
Completed issue submittal form due June 1
Issue Submitters' Requirements:
Must be a current Washington State PTA member
Submit a completed Legislative Issue Proposal Form (available in the spring) by the dates above and include all links/references so the information is verifiable
Be available by email and phone to work with the advocacy committee member assigned to review your issue to provide clarification where needed
Be available during the advocacy committee meeting to answer questions on the issue
In the case where one or more issues submitted are of similar scope, agree to work with others to combine issues
Prepare a 1-page position paper based on the information in this application, if your issue is advanced to the board of directors.
All who submit an issue selected to move forward must sign the Issue Team Code of Conduct
The advocacy committee will review the issues and make recommendations to the board of directors at its summer board meeting.  An advocacy committee member will work with you if additional information is required.  Following the board meeting, you will be notified if your issue will be forwarded to the members at legislative assembly.
To make sure your issue is represented well at legislative assembly, you will prepare the following:
One Month Prior To Legislative Assembly:
Create a PowerPoint presentation using a template and instructions that will be provided
Submit any handouts you plan to use to the advocacy committee for approval
WSPTA Legislative Assembly:
Attend legislative assembly (or send a representative) to present your issue to attendees, gathering supporters for caucusing and debating during the issue debates
Present your issue to the assembly to encourage adoption to the platform
Develop an action plan on how you will work the issue and engage with other supporters prior to and during the legislative session
Consider methods you will use to communicate with your issue supporters
During the Legislative Session:
Weekly advocacy committee phone calls will address bills and action on the WSPTA issues and long-term positions; you will be invited to participate in these calls
As needed, help prepare testimony, testify in Olympia and recruit other potential leaders to move your issue through the legislative process