Advocacy
---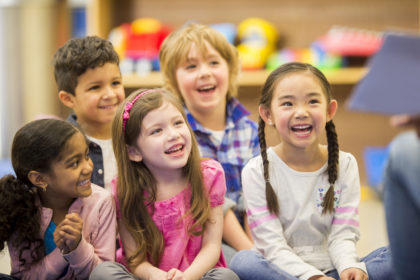 Learn about our legislative priorities and other supported issues and find out more ways to get involved. Our advocacy work is directed by our member-approved resolutions , principles, and legislative platform.
---
Legislative Platform
The Washington State PTA legislative platform is a two-year platform to mirror the Washington state legislative cycle. On the even-numbered years, the new platform is voted on by members at the legislative assembly in the fall. The top five issues become our short-term platform and consist of our priority issues when advocating throughout the year. Other issues are placed on an "also supported" list. During the odd-numbered years, members vote to amend current issues or to add new, emerging issues to the also supported list.
Top 5 Legislative Priorities for 2017
Social Emotional Learning
Prioritize school climate through strong social and emotional learning supports to maximize learning opportunities that help Washington students succeed in school and life.
Integrate social emotional learning and trauma informed practices in the education system, teacher and principal preparation programs and professional learning.
Ensure adequate staffing of psychologists, counselors, social workers, behavioral specialists and nurses in schools.
Amply Fund Basic Education
It is time to keep the promise made to the children of Washington State in the McCleary decision by fulfilling Washington State's paramount duty to amply fund basic education.
Funding solutions must be progressive revenue sources that are sufficient, sustainable, and equitable.
Solutions must not cut services that support the whole child, or rely only on redistributing existing education funds.
Closing the Opportunity Gap
Provide teacher training and student supports that include effective solutions to close the educational opportunity gap by:
Completing the implementation of the recommendations of the Educational Opportunity Gap Oversight and Accountability Committee (EOGOAC), and
Implementing the 2016 HB 1541 to close the educational opportunity gap.
Standards for Para-Educators
Provide a quality education for all students receiving instruction from para-educators by establishing:
Statewide standards, training, and career development for para-educators,
Minimum employment standards, certification and endorsements,
Training for teachers who have para-educators assisting in their classrooms, and their principals.
Washington State currently ranks 45th for utilization of the federal school breakfast program and currently, only 1/3 of eligible children have access to this program.
Supports legislation instituting and funding a Breakfast After the Bell Program in high needs schools.
Initiate policies that encourage early adoption of Breakfast After the Bell Programs at the district level.
2017 WSPTA Supported Issues
Improving Educational Outcomes for Foster Children
Currently less than 50% of foster youth graduate from high school and less than 4% go to college. We support efforts to increase high school and college graduation rates through the creation and support of services which will facilitate smooth transitions between schools for foster youth at risk of not receiving credit for work completed.
Engaging Families in Student Success
Increase school and family partnerships that result in increased family participation by:
Adopting a clear definition and title for Family Engagement Coordinators
Expanding funding to at least 1.0 FTE Family Engagement Coordinator per school, starting with high poverty schools first.

Start: 2017-18 school year;
Completion: 2020-21 school year
Post-Secondary/Higher Education Access and Affordability
Washington state has the leading economy in the nation and a skills gap that can only be closed by increasing access and affordability of Post-Secondary education, including associate & bachelor degrees, and career & technical degrees/certificates with affordable tuition and local access to all programs while still supporting "State Need Grants" and "College Bound" scholarship programs.
Removing Barriers to Implementing ECEAP (Early Childhood Education and Assistance Program)
High quality early learning is a smart investment that helps children succeed in school and life. Washington State PTA supports policies to ensure access to high quality early learning by expanding ECEAP, the state pre-K program including:
Expanding capacity by eliminating systemic barriers
Supporting quality early learning through multiple means
Restorative Justice and School Safety
Enhance school safety by incorporating restorative justice models in discipline processes while supporting family and community-based alternatives to achieve youth accountability. Reduce racial and ethnic disparities by leveraging local school districts and juvenile justice systems to institute equitable polices on discipline, safety and justice.
For more information, email the WSPTA Legislative Director.