Advocacy
---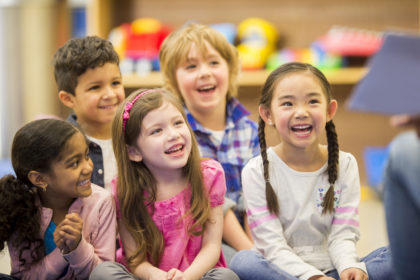 Learn about our legislative priorities and other supported issues and find out more ways to get involved on the Take Action page. Our advocacy work is directed by our member-approved resolutions, principles, and legislative platform.
During the Washington state legislative session, WSPTA will send action alerts and informational broadcasts to WSPTA members who have subscribed to WSPTA's Action Network Group. These action alerts are quick, easy ways to communicate with your legislators on topics they are actively working on.
---
Legislative Platform
The Washington State PTA legislative platform is a two-year platform to mirror the Washington state legislative cycle. On the even-numbered years, the new platform is voted on by members at the legislative assembly in the fall. The top five issues become our short-term platform and consist of our priority issues when advocating throughout the year. Other issues are placed on an "also supported" list. During the odd-numbered years, members vote to amend current issues or to add new, emerging issues to the also supported list.
Top 5 Legislative Priorities for 2019
Social Emotional Learning
The Washington State PTA shall support legislation or policies that integrate Social Emotional Learning and Trauma Informed Practices in the education system:
Provide pre-service and in-service educator and administrator training;
Ensure staffing levels in schools are funded to meet student need and to support student learning and well-being;
Increase partnerships with after-school providers and community partners;
Ensure staffing levels meet the needs of students, including but not limited to: psychologists, counselors, family and community engagement coordinators, social workers, speech-language pathologists, behavior specialists and nurses;
Support adoption of the Washington State SEL framework
School Construction and Simple Majority for Bonds
The Washington State PTA shall support legislation or policies that equitably assist districts to fund their capital needs for the 21st century to lower K-3 and Career and Technical Education (CTE) class sizes; and address capacity, growth, modernization, and safety by:
Changing school construction bonds from super-majority (60%) to simple majority vote;
Updating the School Construction Assistance Program (SCAP);
Renewing the K-3 grant program with capital funding to support class size targets;
Documenting use of portables including but not limited to: age, quantity, condition, and purpose.
The Washington State PTA shall support legislation or policies that reduce dangerous access to firearms by:
Prohibiting sales of semi-automatic rifles to < 21 and creating a 10-day waiting period;
Raising standards for semi-automatic rifle purchase to that for handguns;
Incentivizing safe storage of all firearms;
Ensuring continued eligibility for ownership of semi-automatic rifles;
Permitting and encouraging destruction of crime guns by the Washington State Patrol and other agencies;
Affirming the National PTA position statements on gun safety and violence prevention and the position statement on firearms;
Prohibiting the arming of school staff.
Strategies to Address the Teacher Shortage
The Washington State PTA shall support legislation or policies that recruit and retain effective educators, develop a diverse workforce, and ensure equity and access to educator preparation through:
Funding of recruitment and conditional scholarship programs;
Expansion of Professional Educator Standards Board (PESB)-approved conditional certificates and alternative routes to certification;
Phased-in expansion of Beginning Educator Support Team (BEST) grants to all schools.
Strategic K-12 Investments to Close Gaps
The Washington State PTA shall support legislation or policies that include non-regressive revenue sources for any new funds needed to achieve the following:
Close Special Education funding gaps;
Increase the Prototypical School Model to I-1351 levels;
Include a categorical allocation for high mobility students;
Expand High Poverty Learning Assistance Program (LAP) by lowering the threshold;
Allow school districts to choose between the two enrichment levy caps and increase the Local Efforts Assistance (LEA) ceiling.
2019 WSPTA Supported Issues
Best Practices for School Meals – Lunch
The Washington State PTA shall support legislation or policies that:
Modify WAC 392-157-125 "Time for Meals" to define a minimum lunch period for students. Language should be added to specify a minimum of 20 minutes to eat lunch, after being seated, with additional time scheduled to move through the lunch line;
Promote recess before lunch for elementary students;
Promote healthy and respectful eating environments and discourages practices such as silent lunch.
Best Practices for School Recess
The Washington State PTA shall support legislation or policies that:
Define a minimum of 30 minutes of daily recess time for elementary school students;
Prohibit recess from being withheld due to academic or punitive reasons;
Promote schools as an effective and necessary partner in guiding children to meet the CDC recommendation of 60 minutes of daily moderate to vigorous physical activity;
Specify that recess should be outdoors and primarily unstructured, with contingency plans for inclement weather or other safety concerns.
Engaging Families in Student Success
The Washington State PTA shall support legislation or policies that increase transformative family engagement practices by:
Replacing "Parent Involvement Coordinator" with the more inclusive "Family and Community Engagement (FACE) Coordinator" in the funding formula;
Adopting a clear definition for FACE Coordinators;
Funding at least a 1.0 FTE FACE Coordinator per school, starting with high poverty schools first.
Fund Paraeducator Training
The Washington State PTA shall support legislation or policies that:
Fully fund the training requirements for paraeducators mandated by law, including the 28-hour fundamental course of study and the additional 70 hours of professional development required within the first three years of employment.
Increase Access to High-Quality Preschool
The Washington State PTA shall support legislation or policies that:
Develop a plan to ensure all preschool-age children in Washington state have access to preschool that is:

High quality
Local
Developmentally appropriate
Evidence-based
Inclusive

The plan must address the equity gaps and improve student outcomes in the pre-K-12 public school system.
Raise the Age of Tobacco and Electronic Nicotine Delivery Systems to 21
The Washington State PTA shall support legislation or policies that:
Limit access, sale, and distribution of all tobacco products and electronic nicotine delivery systems, including but not limited to, e-cigarettes, vaping and Juul devices, to age of 21 and up;
Prohibit packaging and marketing targeted at youth.
Safe School Plans and Emergency Preparedness
The Washington State PTA shall support legislation or policies that support emergency preparedness planning in schools through:
Development of clear and specific guidelines and standards for safe school plans;
Funding to support schools in developing safe school plans;
Funding to ensure that every school is able to implement a safe school plan that will serve all students equitably.
For more information, email the WSPTA Advocacy Director.
---
Submit a Legislative Issue Proposal
HOW TO SUBMIT A LEGISLATIVE ISSUE PROPOSAL
**Legislative Issue Proposal Form will be available in the spring.**
Any PTA member is encouraged to submit an issue that addresses concerns that affect children on a state-wide level.
Timing
Submitter name and contact information, issue title and short description due May 1
Completed issue submittal form due June 1
Issue Submitters' Requirements:
Must be a current Washington State PTA member
Submit a completed Legislative Issue Proposal Form (available in the spring) by the dates above and include all links/references so the information is verifiable
Be available by email and phone to work with the advocacy committee member assigned to review your issue to provide clarification where needed
Be available during the advocacy committee meeting to answer questions on the issue
In the case where one or more issues submitted are of similar scope, agree to work with others to combine issues
Prepare a 1-page position paper based on the information in this application, if your issue is advanced to the board of directors.
All who submit an issue selected to move forward must sign the Issue Team Code of Conduct
The advocacy committee will review the issues and make recommendations to the board of directors at its summer board meeting.  An advocacy committee member will work with you if additional information is required.  Following the board meeting, you will be notified if your issue will be forwarded to the members at legislative assembly.
To make sure your issue is represented well at legislative assembly, you will prepare the following:
One Month Prior To Legislative Assembly:
Create a PowerPoint presentation using a template and instructions that will be provided
Submit any handouts you plan to use to the advocacy committee for approval
WSPTA Legislative Assembly:
Attend legislative assembly (or send a representative) to present your issue to attendees, gathering supporters for caucusing and debating during the issue debates
Present your issue to the assembly to encourage adoption to the platform
Develop an action plan on how you will work the issue and engage with other supporters prior to and during the legislative session
Consider methods you will use to communicate with your issue supporters
During the Legislative Session:
Weekly advocacy committee phone calls will address bills and action on the WSPTA issues and long-term positions; you will be invited to participate in these calls
As needed, help prepare testimony, testify in Olympia and recruit other potential leaders to move your issue through the legislative process