WSPTA Membership Database - memberplanet
---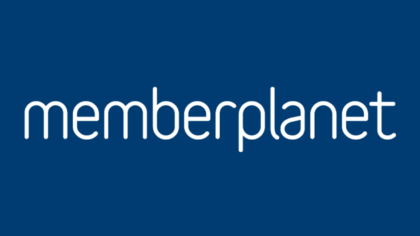 As a benefit of membership, Washington State PTA (WSPTA) provides to each local PTA and council access to a membership database platform through the company memberplanet. Each PTA assigns an Admin to the account to manage their PTA's member data. We encourage all PTAs to visit the membership success site for the structural information needed to maintain your site. In addition to the database being a resource for PTAs, it is also the medium through which the PTA reports their members and officers, a requirement of the WSPTA Standards of Affiliation.
This page will be updated frequently to share WSPTA specific dates, timelines, and information.
Access these videos here and use the password WSPTA-LocalLeaders2020.
How to Set up Online Membership Registration
How Members are Counted & How to Create a Distribution List
How to Invite Last Year's Members to Join Online
How to Report Your Local PTA Officers
Checklist for Relaunching Your PTA's Database– Here are the key things you will want to confirm/complete upon (re)activation of your database account. Thorough explanations of each step are also included.
An Introductory Memberplanet Guide For Councils– This short guide will help familiarize you with the basics of the memberplanet database. The goal is to help you monitor and communicate with PTAs in your region, as well as to illustrate some differences between how local PTAs use memberplanet and how councils use memberplanet.
Helpful Links
WSPTA memberplanet Success Site: This site, curated by memberplanet, contains uniquely tailored information designed to help PTA leaders navigate the database and learn about the many features available, including the website builder and newsletter management.
memberplanet Admin Role Management: Learn how to manage your PTA's database admins, including how to create additional roles with different access privileges.
Membership Cards Through memberplanet: Learn how to manage your PTA's membership cards, which can be sent to your paid members via email.
Membership Setup Checklists: Learn how to configure your PTA's membership settings. There are separate checklists available for setting up online membership registration versus manually entering the names of your members.
Recording of the Summer 2020 memberplanet Webinar: memberplanet representatives led a database training session via Zoom in July 2020. You can watch it here.
Frequently Asked Questions
How does a PTA manage membership scholarships?
One common topic in the Q&A is the topic of subsidized (or scholarship) memberships. There are many factors that go into the process through which a PTA collects dedicated funds for the purpose of giving a "free" membership to another member.
One thing we advise against is the idea of "overselling" online memberships to provide scholarships, which is to say allowing PTA members to purchase a second membership to be donated later to a recipient member. There are a few reasons for this: the purchaser's receipt would not reflect their donation, the PTA would risk selling more scholarship memberships than there are recipients (and still have to pay the dues), and a PTA would not be able to carry over excess donated memberships to next year.
Given the effects of the COVID-19 pandemic, we expect there to be heightened interest in the concept of subsidized memberships. We will be providing additional resources to help PTAs in shaping these programs moving forward. In the meantime, please reach out to your region director with questions about best practices.