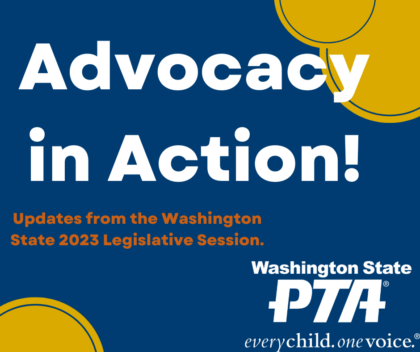 Prepared by Marie Sullivan, legconsultant@wastatepta.org
WSPTA President Nancy Chamberlain thanked Senator Lisa Wellman, D-Mercer Island, SB 5311 bill sponsor, for updating her original bill on funding for the state's special education program to include increases to the multiplier for students with disabilities in general education and non-general education classes. In the Senate Early Learning & K-12 Education Committee January 19, Nancy shared WSPTA's request to remove the arbitrary limit on state funding, which remains in the substitute bill; fully fund the gap between what the state provides and what districts spend on services for students with disabilities; and fund professional development for inclusionary practices. Listen to her testimony here.
Also during the hearing, Samantha Fogg, president of Seattle PTSA, gave strong testimony as to why a cap, even if increased, should be removed so that all students are served. Her testimony can be found here.