Many PTA bills advance through fiscal cutoff, levy "lift" hits snag
Prepared by Marie Sullivan, WSPTA Legislative Consultant, legconsultant@wastatepta.org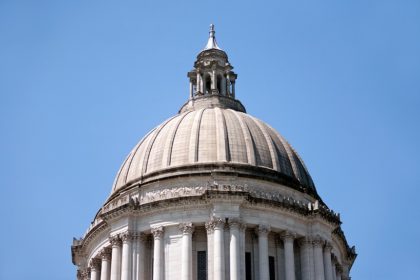 Several priority bills for Washington State PTA have passed Friday's fiscal cutoff, including bills that would increase special education funding; increase student staffing ratios; expand early learning program eligibility; pilot 20-minute seated lunch times in at least six demonstration sites; and improve school safety and safety planning. In addition, bills WSPTA has been working on or supporting, such as increasing the legal age for tobacco and vaping products to 21; offering meaningful college credits to students in AP, IB and Cambridge programs; developing stronger policies for anti-bullying and transgender students in schools; and expanding sexual health education have passed either the House or Senate, bringing them one step closer to reality. Read more here.
Keep up with the bills and committee hearings related to WSPTA member-generated Legislative Priorities and long-term positions by utilizing the WSPTA Bill Status Report.