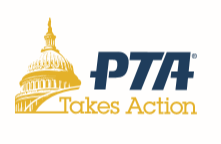 One of WSPTA's top 5 legislative priorities is Gun Violence Prevention, and this session one focus is on restricting access to high capacity magazines.
Parent volunteer Gwen Loosmore testified in the House Civil Rights and Judiciary committee Tuesday, January 21, in support of a bill that would restrict the manufacture, sale, purchase, and possession of high capacity magazines, ammunition feeding devices that can hold over ten rounds of ammunition. Current possession of such magazines is exempted, with other exemptions for law enforcement, military, sporting events, and the like. High capacity magazines have been used in the nation's most deadly shootings, as they allow a shooter to fire multiple rounds of ammunition without reloading. Restriction of these devices is part of the Washington State PTA platform of dangerous access prevention, keeping firearms out of the hands of those who cannot safely use them, and reducing the risk of another tragedy in Washington state.
---
Originally posted on January 23, 2020. Edited February 10, 2020.