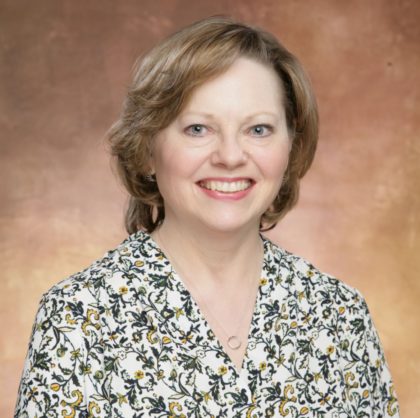 I am inspired by Swiss Psychiatrist Elisabeth Kübler-Ross who said, "People are like stained-glass windows. They sparkle and shine when the sun is out, but when the darkness sets in, their true beauty is revealed only if there is a light from within."
Our world has been shaken, and we are all trying to find new ways to provide safety and sustainability for our families and communities. We are grieving the way we lived when the sun was out – when things were "normal". I think it took a little bit to ground ourselves, and that's good. Uncertainty is uncomfortable and sometimes scary. In spite of the darkness around us, I see so many of you thinking outside the box and creating new ways to connect with your communities. Your light from within is showing and it is beautiful!
I'm so proud of our WSPTA staff, board, and committees who took all the unknowns and fear around creating a virtualized Convention and made something fantastic. We knew that we wanted to provide you with as much as possible from our in-person Convention but weren't sure how to go about it. We unpacked our typical three-day weekend and spread out the options over eleven days to give you as much flexibility as possible (we know your lives are hectic). I'm thrilled that our three keynote speakers and other outside presenters are still joining us, you'll have more live webinars to choose from than ever before, and there are still coaching and peer-to-peer conversation options. OK, you aren't going to get the free cup of coffee from us, but you can join in from your couch or the patio with your dog, wear your PJs, and you won't have aching feet every night. Yes, I'll be wearing my pug slippers!
Even though we aren't through the darkness or uncertainty, I see your light shining through. Innovation and the determination to overcome hurdles are beating out fear, and that's exciting to me. The journey is one day at a time. We'll get there together.
I am really looking forward to seeing you on May 11 at 3:00 pm for our 2020 Convention Kickoff. Let's do this!
All my best,



Janice Kutzera
WSPTA President 2019-2021