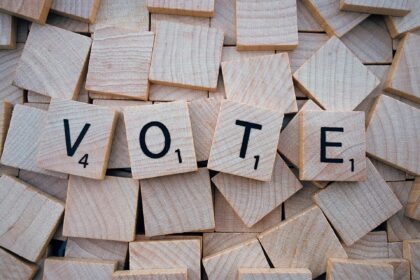 Giving students their voice and vote to elect officials, weigh in on policy, influence government, decide who leads, and who makes decisions is the cornerstone of our democracy and a critical rite of passage. PTAs can help students and adults register to vote and also encourage people to vote.
In 2018, Washington state passed a law allowing 16- or 17-year-olds to sign up as a future voter and automatically be registered to vote when they turn 18. You can sign up when you get a Washington state driver's license or state identification card. If you don't have either, you can still sign up by downloading a paper form from the Secretary of State's website to register.
Your high school PTA can hold a future voter registration drive! Talk to your principal about holding registration drives and partnering with social studies, government, and civics teachers about holding drives in their classes. As part of the law, on Temperance and Good Citizen Day, which is on January 16 or the Friday proceeding when it falls on a non-school day, students who will be 18 or older by the next general election must be given the opportunity to register to vote online during class as resources allow.  PTAs can partner with the League of Women Voters to assist with registration drives and to educate youth on voting. PTAs can also invite their local county election official to talk about voting and the Future Voter Program.
When we can register future voters, this is the simplest way for our students to have a voice and advocate.  Please check out the resources below.  Remember PTAs can hold voter registration drives but may not endorse any candidates for public office.  However, they can support legislative initiatives if a PTA votes to endorse and support.
WA Voter Resources:
Voter registration forms  
Washington Guide to Registering Voters
Future Voter Toolkit for the Classroom