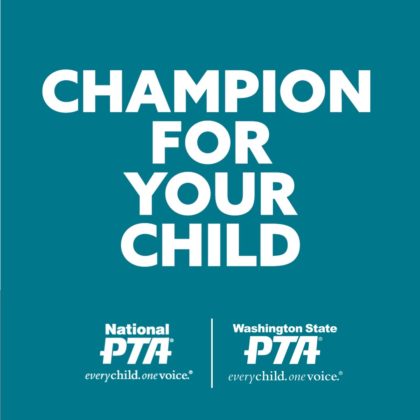 There are 29 councils in Washington, and 71% of all PTAs in Washington are served by councils. WHY is being in a council important?
If a school exists in an area served by a council, it is more likely to have a PTA: 66% of schools served by councils have PTAs, while only 16% of schools in areas not served by a council have a PTA.
PTAs in councils attract more members. In 2019-20, the average size of a PTA in a council (165 members) was more than twice that of a non-council PTA (77 members).
The support of councils is helping our PTAs weather the pandemic better.
A greater percentage of PTAs in councils are in good standing (have 25 or more members.)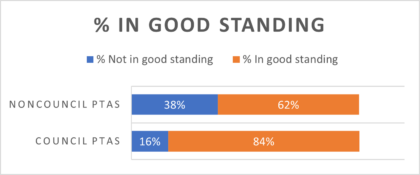 Additionally, PTAs in councils have retained higher membership (54%) this year than PTAs that are not in councils (43%).
Thank you for all that you are doing to serve the PTAs in your council – it is truly making a difference!