Guest post provided by WSPTA Program Director Laura Peterson
Happy New Year. I hope you were able to get a little rest during the holiday break. Hopefully this information is old news for you but wanted to share it again just in case. 
Volunteers Needed! Volunteer judges needed for all student programs. We urgently need Reflections judges especially for the visual arts category. Reflections judging starts towards the end of January. We also need more judges to help evaluation the WSPTA essay entries. You don't have to read all the essays-you can just judge a specific grade division. Essay judging would be towards the end of February. All judging is done online and training information is provided. Contact reflections@wastatepta.org (art judging) or ptaprogdir@wastatepta.org (PTA awards and student programs) if you can help.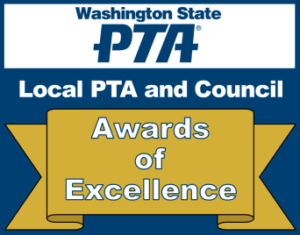 Awards news: WSPTA wants to know what great things your PTAs and councils have been doing this year that help make difference in your school and community. One of the ways for you to be recognized for all the work you, as volunteer PTA leaders, have done this year is for you to apply for state awards. Yes, this means some extra work on your part to organize applications and upload files but you will find an increased sense of pride in the work you are doing once you see it writing. Hint-please remember to have your PTA number listed on your website, newsletters, flyers, social media etc. so your families and community supporters can find it easily. Your PTA number is your group's unique identifier. Remember to keep promoting our student programs (this is requested in almost all the award submissions). The website application requires 2 homepage screenshots dated at least 2 weeks apart. This means you should take one today and save it and then one closer to submission. 
PTA state awards are due February 28, 2023. PTA group awards will be submitted online via our new AMS (award management system). After getting feedback from PTA leaders over the past few years, we have made some changes to the award applications and what content is required. Review the information sheet and judging rubric forms so you will have all the requested files. Links to these judging rubrics are found in each awards tab on the awards page of the website https://www.wastatepta.org/events-programs/awards/excellence/  Please remember to follow the directions for what files to upload. Links to documents are not excepted.  
 Please reach out if you need help with your submissions, ptaprogdir@wastatepta.org Be watching leadership news for different award tips to help you with your planning and videos for how to use the AMS will be coming soon to the website. I also need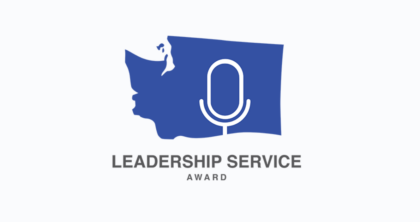 Did you know that WSPTA has a leadership program? The purpose of the program is to recognize and acknowledge leadership skills attained by PTA leaders throughout all levels of the association. PTA leaders are encouraged to apply for the Leadership Service Award and submit their activity annually to create a record of their leadership in the association. The program awards leadership points for leadership positions held in both PTA and other educational committees, classes presented, conference attendance, and other WSPTA and National PTA events. The award identifies four leadership levels from bronze to crystal. All levels are recognized with a certificate and a pin. Crystal awardees are recognized at the WSPTA annual convention each spring.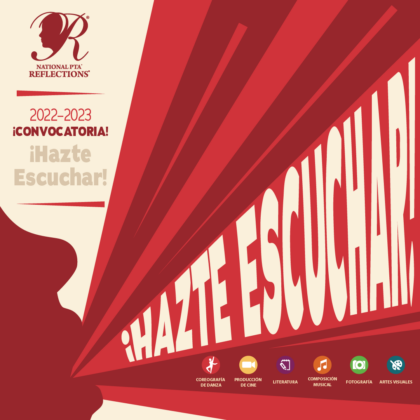 Reflections news: Submissions are due to WSPTA by January 19, 2023. Reflections Submissions Review and Q&A recording from1/9/2023 can be found on the Reflections leader resource page. Local PTAs in the following council areas will submit directly to WSPTA-Bremerton PTA Council 1.2. Central Kitsap PTSA Council 1.3, Auburn Council of PTAs 9.2, Federal Way Council PTSA 9.4, Tacoma area. These councils are unable to offer a Reflections program for their PTAs due to an officer and committee chair shortage. If you live in these areas and are passionate about Reflections, please consider volunteering.  
Please contact reflections@wastatepta.org if you have any questions on how and where to submit. 

Student Program entries due Feb 15th. All are submitted directly by students online. Only requirement of PTAs is to help promote the programs.