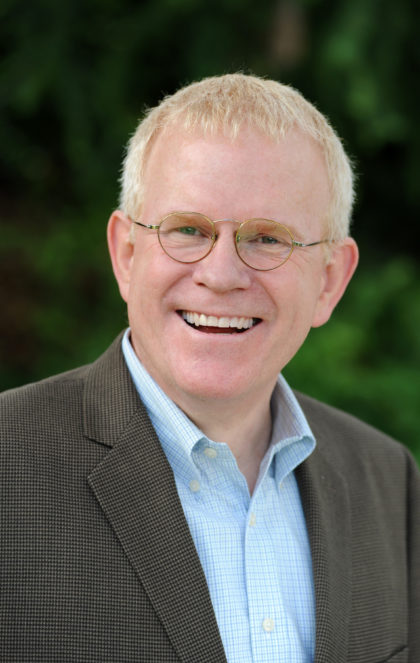 Dear Members,
The crocuses are up, the daffodils are about to blossom, and the tulip plants are at half-height! Spring is such a wonderful time of year. Our world is renewing, giving us hope for a warmer, brighter tomorrow.
Hope has been on my mind quite a bit lately. As we rapidly approach a year since the pandemic came to our state and the first stay-at-home order was put into place, it is easy to get lost in the sorrow and frustration of it all. Too many of us have lost friends and family. Most of us live with some measure of depression, or at least the blues. We may not know what tomorrow will bring, when, or how this will end. But we can focus on today, on this moment, and know hope.
I have read many, many management books throughout my career. The journey started with In Search of Excellence in the 1980s and took me through the Stephen R. Covey books in the 1990s (The 7 Habits of Highly Effective People and others). In the 2000s, I delved into task management, such as Getting Things Done by David Allen. Through the 2010s, we were encouraged to look inward through books like Crucial Conversations and Brené Brown's many books. These had us removing inner barriers to being effective in the workplace. These books, these approaches to working with others all have one thing in common. To be effective, it is necessary first to explore and understand one's purpose.
Working through Covey's material in the 1990s, I wrote a personal purpose statement that holds today. Paraphrasing, my purpose is to be of service to others. Keeping to this purpose has served me well.
Likewise, a clear and common purpose can serve organizations well. Companies that keep to their purpose thrive. Those that don't fold or fade away. The same is true for charities.
PTA's purpose is apparent in the slogan, everychild. onevoice.® Above all else, our job is to be a voice for all children and youth. We advocate for children and youth at the local, district, state, and national levels. Everything else that we do should enable, empower, and enhance this purpose.
We can and do disagree on how we best serve this purpose. But if we keep this purpose central to our work, we can engage fully and with pride, knowing that we are serving our children and our communities to the best of our ability. This purpose, more than anything, fills me with hope.
Andrew L. Estep
WSPTA Executive Director