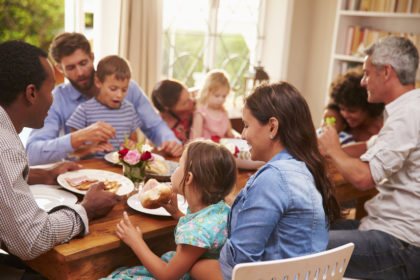 On November 17, National PTA released the newly updated National Standards for Family-School Partnerships. The town hall was recorded and is up on the National PTA's YouTube.  The Standards provide us with guidance for equitable family engagement practices across the education system, complementing important work such as the Dual Capacity-Building Framework for Family-School-Community Partnerships. The National Standards for Family-School Partnerships have been used by PTAs, schools, districts, state education agencies, and the U.S. Department of Education for accountability and support for strong family engagement, including as the foundation for National PTA's Schools of Excellence program which supports over 300 local PTAs and their schools annually. WSPTA will be sharing more about these standards in the coming months, focusing on actionable steps you can take to use the standards to benefit families in your schools and districts. 
National PTA identifies six Standards that can help schools, PTAs and school districts improve their family-school partnerships so that all students can thrive:  
Collaborate With The Community

 
National PTA has published a breakdown of each of these Standards to give further descriptions and goals for each Standard in action. Available documentation includes a set of indicators that describe the more specific actions that schools and PTAs can take to achieve the goal. For example, under the standard for "Share Power":  
Overview: The school partners with families in decisions that affect children and families and together—and as a team, inform, influence and create policies, practices and programs.  
Goal 1: Strengthen the Family's Voice in Shared Decision Making: Are families partners in making decisions that affect their children at school and in the community?  
School & PTA indicators:  
Transparently and accessibly communicate about decision-making processes

 

Build shared knowledge about decisions that affect children

 

Give families and students voice in decisions that affect children

 

Identify and remedy power imbalances

 

Track data and fill gaps for representative input and power in decisions

 
Goal 2: Build Families' Connections: Do families have a strong, broad-based organization that offers regular opportunities to develop relationships and raise concerns with school leaders, public officials, and business and community leaders?  
School & PTA indicators:  
Connect families to local officials

 

Foster student and family leadership and civic engagement

 

Support the development of an effective family/parent organization that represents all families

 
National PTA's Schools of Excellence Program is one of several ways you can use these standards and their indicators to increase effective family engagement practices in your school. The National PTA School of Excellence recognition program opens the lines of communication and critical thinking within your community to make data-driven decisions that yield positive, long-term results. Sign up for the next round of School of Excellence will likely be in Fall of 2023, so start planning now by reviewing the program and standards! 
Need help or want to learn more? Contact Shelby Reynolds, Family and Community Engagement Director at ptafacedir@wastatepta.org.