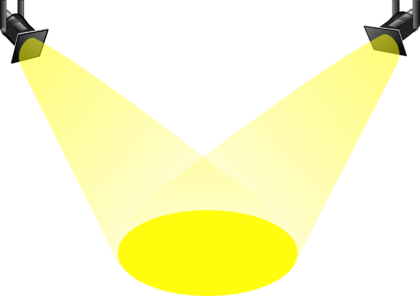 Thank you to Edmonds PTA Council 7.2 for sharing their council event highlighting a fantastic community event! Keep reading to learn more about this annual event which demonstrates the value of PTA.
On February 18-19, the Edmonds PTA Council hosted the 14th annual Edmonds Comedy Night. The two-night, in person event, gathered more than 900 attendees and included a remote viewing opportunity on the second evening which enabled 30-40 fans to participate. Held at the Edmonds Center for the Arts, this event is an annual tradition the entire community looks forward to, thanks to former PTA leader and comedian, Kermet Apio, who organized the first event back in 2008 to raise funds for his elementary school through Terrace Park PTA.
This year's event was the fourth year hosted by the Edmonds PTA Council. Planning for and promoting this year's event came with its own special challenges because of the emergence of a new COVID strain and with the concerns surrounding indoor gatherings. Hosting a successful event of this size is thanks in part to years of Edmonds PTA Council's collaboration with community partners (school board, city council, school district foundation, local businesses and more).
Proceeds raised from the Edmonds Comedy Night are used to support parent leader training and networking within the Edmonds School District, as well as fund local PTA grants and districtwide programs that support education, community building and support the overall mission of National PTA and the Edmonds School District. One program sponsored was the 'Ocean and You' program which was completed at 25 different schools, impacting over 7000 students and family members, and provided education on the ocean, sea creatures and the importance of being an ocean steward. This districtwide program received numerous accolades including one teacher who described the program as "an informative, joy-filled experience!"
Guest post by Monica Wheaton, VP Events, Edmonds PTA Council 7.2