One of Washington State PTA's top priorities is passing "Breakfast after the Bell" legislation this session.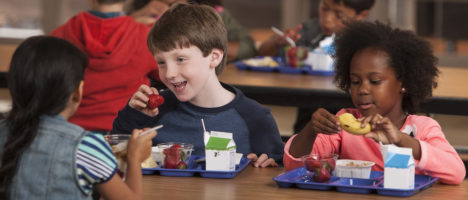 The bill would require schools with at least 70% poverty to offer breakfast to all students after the bell rings. You know that hungry children can't learn – this bill will go a long way to helping students focus on class and not hunger.  HB 1508 passed with bipartisan support in the House, and we are asking the Senate to support the legislation too. But first it needs a hearing in the Senate Ways & Means Committee by April 4th.
What you can do:
Please ask your Senator to support HB 1508, and show their support by requesting that Senator John Braun, Chair of the Senate Ways & Means Committee, hold a hearing and vote immediately on HB 1508.
Find your Senator: http://app.leg.wa.gov/districtfinder
The deadline for bills with a fiscal impact is Tuesday, April 4th. Don't delay. Call or write your Senator right now!