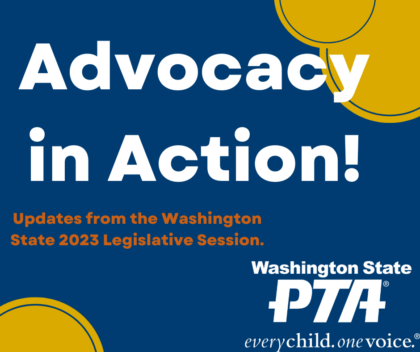 Parent advocate Tanya Aggar shared testimony with the House Education Committee January 30th on HB 1479, an OSPI-request bill that would make changes to the isolation and restraint statute, including prohibiting the use of isolation rooms. Tanya shared that WSPTA supported the intent of the bill, but had some concerns about language in the bill that may lead to confusion and leave educators and administrators confused about what tools that might have when a student is acting in such a way as to harm themselves, other students, or staff. Her testimony can be found here.
Updated January 31, 2023 at 12:20pm – WSPTA is working with the bill sponsor to clarify some language.
WSPTA supports the position in the federal Keeping All Students Safe Act, which is outlined on page 6 of the OSPI Crisis Response Workgroup Legislative Report "to limit the use of restraint and seclusion in schools to instances where there is an imminent danger of serious physical harm to the student or others, provides criteria and procedures for emergency use of physical restraint, and promotes the use of positive behavioral reinforcement and less restrictive interventions."
There are districts and schools currently are using calming rooms in conjunction with Positive Behavior Interventions and Supports (PBIS), especially for students receiving services for social-emotional needs. We want to make sure schools continue to have the appropriate tools to meet the needs of all students.