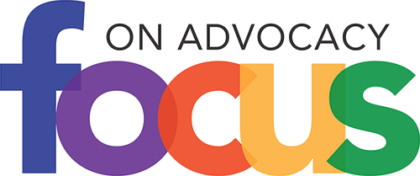 Floor action to dominate legislative work
Prepared by Marie Sullivan, WSPTA Legislative Consultant, legconsultant@wastatepta.org
Following the fiscal cutoff on February 22, Washington state legislators turned their attention to floor action in a virtual world. In both the House and Senate, a limited number of lawmakers and staff are present. Most discussion is conducted with a single legislator's face on TVW: in the House, a muted blue background with the capitol dome backs the legislator; in the Senate, the rules are a little more flexible, with some legislators opting for a Zoom background of the Senate chambers, while others have an image from their district or special photo. Caucus meetings take place offline, using the Microsoft Teams platform. Deliberations are taking longer, with both the House and Senate working late into the evening during the week and the House working a full day on Saturday and Sunday.
The next cutoff is March 9. That's the date for bills to have passed out of the chamber in which they started. Committee meetings resume on March 10, when policy committees will have two weeks, and fiscal committees will have another week to act on bills from the opposite chamber.
Keep up with the bills and committee hearings related to WSPTA member-generated legislative priorities and long-term positions by utilizing the bill status and upcoming events report.
---
Additional ways to stay connected:
Each week a new newsletter, "Focus on Advocacy," will be sent each Monday to subscribers to keep you informed on what is happening during the legislative session and how it aligns with WSPTA priorities. To subscribe simply click on the "Update your Profile" link at the bottom of any newsletter to select this newsletter.
Subscribe to the Action Network to participate in timely action alerts through the session. As a bonus, subscribers to the Action Network receive the new "Focus on Advocacy" newsletter.
Advocacy questions can be directed to WSPTA Advocacy Director Sherry Rudolph.