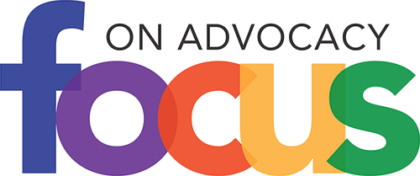 Work begins in 105-day legislative session
Prepared by Marie Sullivan, WSPTA Legislative Consultant, legconsultant@wastatepta.org
The first week of the 2021 legislative session is in the rear-view window. Thank goodness!
For the first time, lawmakers convened in Olympia for the start of session with a capitol ringed in chain-link fencing while hundreds of Washington National Guard, Washington State Patrol officers, and local law enforcement patrolled the perimeter and hallways of the Legislative Building. Organizers who had initially announced their plans to enter and occupy the capitol building by January 11 canceled their events. Small crowds gathered, but the unrest didn't mirror what we saw played out on national news in Washington, DC. For the time being, the fence and patrols will remain, although most lawmakers left the grounds when proceedings concluded on January 11.
The major business of Day 1 was to adopt rules to allow the 2021 legislative session to be conducted using a virtual platform. With the exception of a few legislators in the Capitol building during floor sessions, legislative committees, caucuses, and voting sessions will take place remotely over Zoom and Teams.  Here are the links to the House and Senate session plans for operating under COVID.
Keep up with the bills and committee hearings related to WSPTA member-generated legislative priorities and long-term positions by utilizing the WSPTA Bill Status Report.
---
Additional ways to stay connected:
Each week a new newsletter, "Focus on Advocacy," will be sent each Monday to subscribers to keep you informed on what is happening during the legislative session and how it aligns with WSPTA priorities. To subscribe simply click on the "Update your Profile" link at the bottom of any newsletter to select this newsletter.
Subscribe to the Action Network to participate in timely action alerts through the session. As a bonus, subscribers to the Action Network receive the new "Focus on Advocacy" newsletter.
Advocacy questions can be directed to WSPTA Advocacy Director Sherry Rudolph.