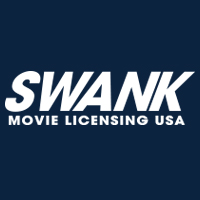 Note: The deadline has been extended until Friday, October 22, 2021. Act now!
Swank Movie Licensing USA is excited to continue our partnership with the Washington State PTA to bring movie licensing to WSPTA member schools at significant savings.
We realize schools are facing obstacles during these uncertain times as they plan for activities and fundraising in the upcoming school year. Keep in mind we are here to help! We've added outdoor exceptions to allow for safe, socially distanced gatherings for the 2021/22 school year. For those that are unable to be on school grounds, we have the option of a virtual event (digital fee applies) to engage and connect with your school family. We are committed to helping bring fun, exciting movies to your students and their family, legally.
As in previous years, you are able to opt-in to the 2021/22 group license purchase during the enrollment period (now until Friday, October 22, 2021). Additional details are listed below:
The 2021/22 WSPTA group license will cover your school from September 1, 2021, to August 31, 2022
The coverage includes unlimited showings of all films by all of the major Hollywood Studios, now including 20th Century Studios (formerly known as FOX Studios)
This license will cover everyone in the building, for all types of movie showings. Including but not limited to family movie nights, student rewards, before or after school programs, etc.
The cost of the license is additionally discounted for 2021/22 to $375 per school
The DEADLINE to join and pay is October 22, 2021
Please let Kimberly Cassidy know if you have any questions, or need assistance: kcassidy@movlic.com
To be included in the group movie license renewal please use the following link to complete your opt in- https://www.swank.com/k-12-schools/wspta
You will then receive an email confirming your participation and next steps. Thank you!