Lawmakers expect positive revenues February 19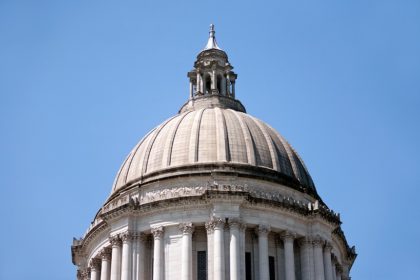 Prepared by Marie Sullivan, WSPTA Legislative Consultant, legconsultant@wastatepta.org
Wednesday, February 19 is the next revenue forecast. Budget writers will meet to hear the most recent revenue projections for the 2019-21 and 2021-23 budget years. At this time, lawmakers are expecting a positive difference for the 2019-21 biennium, which could mean additional funding for new policy objectives. Senator Christine Rolfes and Representative Timm Ormsby will use the next few days to adjust their proposed supplemental budgets, which are expected to be released the following week.
This past week was a flurry of activity, with the fiscal cutoff on February 11, and floor action starting in earnest on February 12. Legislators worked most evenings and the Senate worked a full day on February 14. The House returned at noon on Sunday and worked more than 12 hours straight. The Senate and House both worked Monday, February 17.  Committee work on bills that passed out of the chamber in which they started begins again on February 20, with the policy cutoff scheduled for Friday, February 28.
Keep up with the bills and committee hearings related to WSPTA member-generated legislative priorities and long-term positions by utilizing the WSPTA Bill Status Report.