20 days done, 40 to go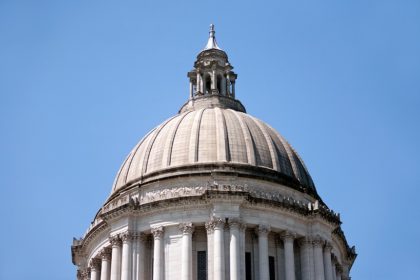 Prepared by Marie Sullivan, WSPTA Legislative Consultant, legconsultant@wastatepta.org
Week 4 marks an important milestone in the 60-day session – the first cutoff. On February 7, bills with policy impact must pass out of the policy committee to remain alive. That means that most of the attention this coming week is on voting action in committees. Some committees will continue to hold a few public hearings on bills introduced later in session, but this is the time when members start to "markup" bills with amendments, and those watching bills need to be vigilant about possible changes to the underlying bills.
A good example of this is HB 2440, limiting high-capacity magazine rounds. In the House Civil Rights & Judiciary Committee January 30, three amendments were adopted, including one by Rep. Steve Kirby, D-29 (Tacoma), which would increase the limit from 10 rounds to 15 rounds. The bill passed out of committee.
Keep up with the bills and committee hearings related to WSPTA member-generated legislative priorities and long-term positions by utilizing the WSPTA Bill Status Report.