Cutoffs continue to claim bills, budget negotiations begin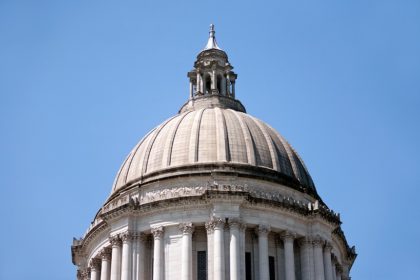 Prepared by Marie Sullivan, WSPTA Legislative Consultant, legconsultant@wastatepta.org
Tuesday, April 9th was the deadline for bills to pass out of the fiscal committees to remain under consideration this session. As always, there are exceptions, particularly if funding for a bill has been appropriated in one of the chambers' budgets.
In a bit of a shocker, the Senate Ways & Means Committee failed to bring HB 2108 up for a vote. This is the bill that would delay compliance with the K-3 class size ratios by one year, moving the date to September 1, 2020. Unlike a couple of bills that failed to secure the necessary number of signatures to pass the committee, the bill was skipped over – even after positive testimony and no opposition. This is a bill that can be handled in the omnibus operating budget, but legislators will need to hear from stakeholders on the importance of the delay. Read more here.
Keep up with the bills and committee hearings related to WSPTA member-generated Legislative Priorities and long-term positions by utilizing the WSPTA Bill Status Report.