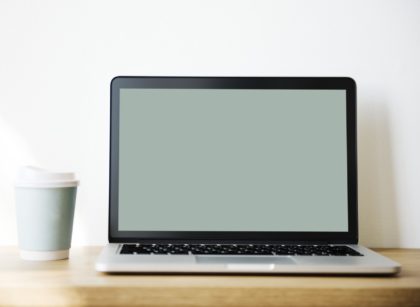 *Update 3/27/20:* WSPTA and National PTA are working hard to bring you the best possible information as quickly as we have it. New information has come to us from National PTA President Leslie Boggs. "After visiting with our legal counsel and parliamentarian, here is what we learned: In common law, the cy pres doctrine [a legal term meaning "as close as possible"] says that a legal requirement or a bylaw requirement cannot be enforced when the organization is not able to do it. The organization is charged with doing "the next best thing." There is lots of precedent on this in the aftermath of Hurrican Katrina. We are also unaware of any states fining or penalizing their nonprofits for not having annual meetings during times of crisis."
What does this mean to your PTA? Ultimately, it means doing the best you can under the circumstances. The advice below reflects the best practice, but we want you to meet with your board of directors, decide on the best way forward, document that in your minutes and then do what you are able to do. These are unprecedented times. Stay safe, stay healthy, and do your best.
---
We are all grappling with our new reality of social distancing and working from home. How do PTAs finish their essential business before the end of June if they can't meet in person? What ARE the "must-dos"?
There are two items of business that PTAs need to accomplish at membership meetings by the end of the fiscal year:
Approve a budget for the next fiscal year
Hold officer elections
The good news is PTAs CAN conduct meetings virtually – via conference call or video conferencing. Guidance on using virtual meetings can be found in https://www.wastatepta.org/washington-state-ptas-and-covid-19/
For elections, the WSPTA Uniform Bylaws require two things: an ability for members to do self-nomination (WSPTA Uniform Bylaws Article 5, Section 5C) and "The local PTA and council officers shall be elected by ballot prior to the end of the fiscal year for a term of one year and until their successors are elected. A majority vote is necessary to elect. The election may be by voice vote if only one candidate is nominated for an office." (WSPTA Uniform Bylaws Article 5, Section 6B)
Voting by ballot cannot be done during an audio or video conference but CAN be done by mail, email or other electronic means such as a survey IF your PTAs' standing rules allow it. If your standing rules do not currently allow that, the standing rules must first be changed to specify the procedure.
Here are the steps to take:
Meeting 1 – Board 
Make a recommendation to membership on the budget
Set dates and methods for open self-nomination period for election
Decide on electronic or mail voting procedures – or create a subcommittee to create the procedures. Decide on ONE method (don't do both email and mail, for example.) See WSPTA Policy Manual, Appendix M for best practices.
Make a recommendation to membership on standing rules change for balloting (can be general wording referring to procedures.)
Example: Voting for officers or nominating committee positions may take place at a meeting, by mail, or by electronic transmission, as outlined in policy. If voting takes place by mail or electronic transmission, the name of each candidate is to be contained in the notice of the meeting and any vote cast must be received within the timeframe identified in the notice of the meeting.
Review standing rules for additional changes that could simplify business, e.g., appointment of delegates to WSPTA Convention and Legislative Assembly
Example: XYZ PTA will send as many voting delegates to the WSPTA Convention as the budgeted amount for convention can support. All delegates for the WSPTA Convention shall be selected by the board of directors.
Example: The XYZ PTA will send as many voting delegates to the WSPTA Legislative Assembly as the budgeted amount will sustain. The advocacy chair for XYZ PTA will be one of the voting delegates representing the PTA at the legislative assembly; the rest of the voting delegates will be determined by the board of directors.
See the Standing Rules Handbook for more details.
The board should send notice of a virtual membership meeting to all members at least 10 days in advance and include the proposed standing rules and proposed budget. The board could also announce the procedures for self-nomination in this notice.
Meeting 2 – Membership
Adopt standing rules
Adopt budget
The board should send notice of a second virtual membership meeting with the names of all the candidates for election – those on the nominating committee slate and those who self-nominated. The procedure for ballot voting should be described in full in the meeting announcement. If there is only one candidate for each office, voting may be done at the virtual meeting by voice or roll call vote.
Meeting 3 -Membership
No nominations during the election will be accepted. If voting took place via mail or electronically before the meeting, the results would be announced and recorded in the minutes of this meeting.
If there is an open position (no candidates have been identified by the nominating committee or self-nomination processes) but a member volunteers during the meeting, they cannot be elected at the virtual meeting. However, they CAN be appointed by the new Board of Directors after July 1 and would serve until elected at the next membership meeting.
Celebrate your success at finishing the year strong!