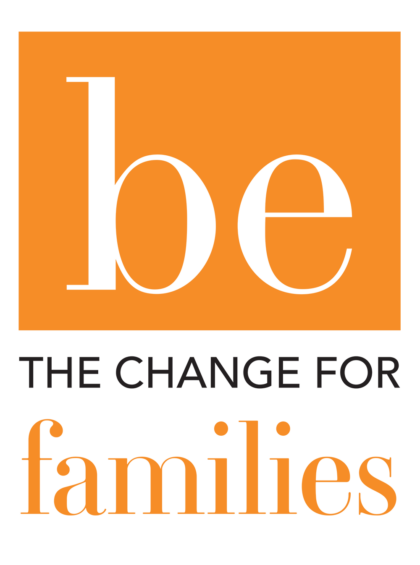 Hello PTA Friends and Colleagues!
As we enter a very busy and festive holiday season, I encourage all of you to consider how to make your PTA's winter events, meetings, and communications inclusive.  Inclusivity and diversity are terms that are often used interchangeably but mean different things.  Our friends at National PTA have shared a commitment to Diversity, Equity, and Inclusion, which provides this statement about inclusion:  Inclusion is actions, behaviors and social norms that ensure all people feel they are safe, welcomed and that they belong. This means putting diversity into action with skill and intentionality to ensure everyone feels respected, supported and valued—and can fully participate with equal voice and right to be heard. This includes actively seeking out voices that have been traditionally underrepresented and/or marginalized.  What better time of year than this one to focus on inclusivity? A time when most cultures celebrate renewal, family bonds, and being together with loved ones.
If you are planning winter events or celebrations, be sure to recognize the cultural celebrations that are reflected in your school community, not just those represented by your planning committee or board.  Consider ways to center student voices and experiences to highlight the cultures and holidays celebrated at your school.  With permission, share images and/or videos of students explaining what the holiday they celebrate means to them.  Many PTAs tend to remove references to cultural observances at this time of year.  Being inclusive means honoring those events, not looking away from them.  Just be sure that your cultural acknowledgements are based on data about your community (such as from a survey) and not based on assumptions about who you are serving.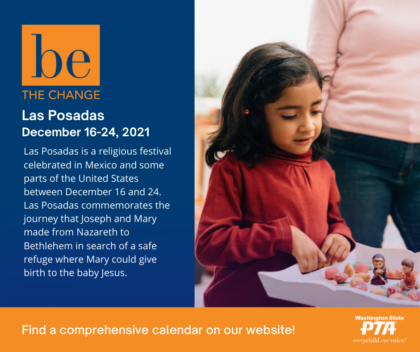 Be sure to use the National PTA Multicultural Calendar to ensure that any event or meeting you schedule doesn't coincide with an important religious or cultural date and use the calendar to highlight the celebrations that may be part of your school or district's community cultural fabric.  National PTA has updated this calendar for the 2021-22 school year and you will find it a very handy planning tool.  Your school district may have additional dates and events to add to your planning.  Be sure to find those resources for your district to add to your planning.
As we enter the darkest months of the year, I hope that you and your PTA can be the source of light for your community.  Reaching out with genuine intention and welcoming the varied voices of your community can be a true gift in supporting student success through family and community engagement.
Guest post provided by WSPTA Family and Community Engagement Director, Shelby Reynolds
---
Upcoming FACE Events:
Links and resources:
National PTA tip sheet: How to Welcome Diverse Perspectives into your PTA
Notes from the Backpack (National PTA and the Center for Family Engagement): Check out the November 24 episode "Our Culture is More than a Holiday" where actress and author Sheetal Sheth joins the show to discuss how families can help kids embrace their identities and explains how she shared her own identity and experience as a mother in her children's books Always Anjali and Bravo Anjali.
Social media:
Like us on Facebook to make sure you see our multi-cultural posts and our new FACE Friday posts (launching soon).