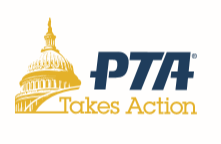 Dear Washington State PTA member,
Washington was the first state in the country to face widespread school closures because of COVID-19, and OSPI acted fast by submitting many critical waiver requests to USDA to help ensure no child would go hungry. With so many families facing new financial challenges, school meals have kept many from food insecurity.
Though USDA has extended several waivers through this summer, USDA has not yet granted OSPI an extension of Washington's area eligibility waiver, which would allow nonprofits and school districts to continue providing meals to all students. Time is running out! Without this waiver, it is especially difficult for schools and communities to plan for Summer Meals and ensure kids don't go hungry this summer. 
Please contact your elected legislators through this action alert, asking them to sign a letter of support by Monday, June 1, to ask USDA Secretary Perdue to extend this critical waiver.
You can also take it a step further by asking your school board and local elected officials to send the letter. The letter can be found here. They can sign on to the letter via this form.
Click here to participate through The Action Network. You can customize the message, especially if you have a personal message to share about the impact this might have on your family, school, and community. Please share this message.
Thank you for advocating for the children of Washington state to have the best opportunity to reach their highest potential.
Visit our website for more information on WSPTA's legislative priorities. If you would like to receive WSPTA Action Alerts directly, please sign up for the Action Network here.