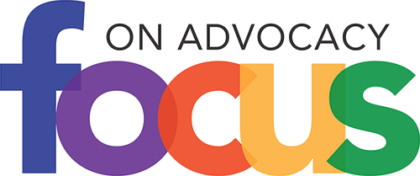 Democrats unveil $2.2 billion relief package
Prepared by Marie Sullivan, WSPTA Legislative Consultant, legconsultant@wastatepta.org
Friday afternoon, Democratic state legislators announced a $2.2 billion package for COVID-relief, including $688 million for K-12 public schools. Lawmakers use the majority of the second round of federal funding ($1.8 billion) to plug holes in the economy and respond to renters, small businesses, school districts, childcare providers, and others who have been negatively impacted by the pandemic over the past 10 months. An accompanying bill, HB 1367, would modify funding sources for certain Medicaid-eligible COVID-19 related expenses incurred in calendar year 2020, adding $400 million to the total proposed expenditure.
HB 1368 (companion SB 5344) has been scheduled for Tuesday, January 26 at 3:30 PM. The bill is scheduled for a vote out of committee on Thursday, January 28, and expected to be up for floor debate soon. According to bill sponsor and House Appropriations Chair Timm Ormsby, D-Spokane, the goal is to get the relief bill to the Senate quickly, where Senate Democrats say they will pick up the bill, review, and hope to get to the governor's desk within the next few weeks.
Unlike the governor's proposed 2020 2nd supplemental budget, the bill does not tap into the state's "rainy-day" fund (Budget Stabilization Account). When the governor's budget was being developed, it wasn't clear if Congress would be sending a second stimulus package the state's way. Lawmakers say that if they can act to get these funds out the door quickly, there might even be a third federal stimulus package to help balance the 2021-23 operating deficit and continue to provide relief until the economy reopens fully.
Keep up with the bills and committee hearings related to WSPTA member-generated legislative priorities and long-term positions by utilizing the WSPTA Bill Status Report.
---
Additional ways to stay connected:
Each week a new newsletter, "Focus on Advocacy," will be sent each Monday to subscribers to keep you informed on what is happening during the legislative session and how it aligns with WSPTA priorities. To subscribe simply click on the "Update your Profile" link at the bottom of any newsletter to select this newsletter.
Subscribe to the Action Network to participate in timely action alerts through the session. As a bonus, subscribers to the Action Network receive the new "Focus on Advocacy" newsletter.
Advocacy questions can be directed to WSPTA Advocacy Director Sherry Rudolph.