January 26, 2020
Focus Day meetings a success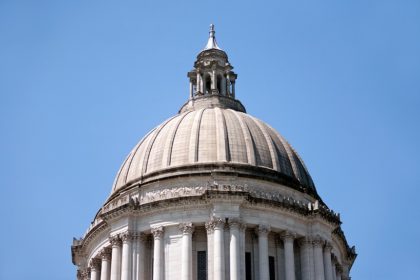 Prepared by Marie Sullivan, WSPTA Legislative Consultant, legconsultant@wastatepta.org
Nearly 100 WSPTA members visited Olympia on January 20, Martin Luther King Jr. Day, to focus on legislative priorities, meet with their legislators and testify on bills before the House and Senate education committees. In addition, Superintendent Chris Reykdal visited with attendees for about 20 minutes, sharing his vision to tear down barriers to dual credit opportunities for high school students.
Also, in a first-ever (at least in recent years) push to secure the funding for the additional two days of paraeducator training, WSPTA President Janice Kutzera, Advocacy Director Sherry Rudolph, and Executive Director Andrew Estep joined with their counterpart leaders from Public School Employees/SEIU 1948 to meet with House and Senate leadership and budget writers. The partnering of the two organizations was noticed by legislators, who said it was a powerful approach. In 2019, the Legislature funded two of the four days (14 of the 28 hours) needed for the paraeducator fundamental course of study. Putting standards and training in place for paraeducators, who provide 62% of the instruction to students with disabilities, English Language Learners, and students who aren't at state-level standards, has been a priority for WSPTA since the 2015 legislative session.
Keep up with the bills and committee hearings related to WSPTA member-generated legislative priorities and long-term positions by utilizing the WSPTA Bill Status Report.