2018 Legislative Session
---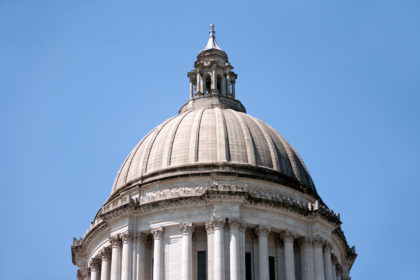 The 2018 legislative session convened on January 8 and is scheduled for a 60-day session ending on March 8. As a member, you know that advocacy is something that is done every day. Let your voice be heard this session.
Throughout the Session: January 8 through March 8
Advocacy happens every day. WSPTA encourages our members to continue to communicate with their legislators about our PTA priorities throughout the legislative session and throughout the year. Learn more about our legislative priorities and other supported issues by visiting the advocacy page. Under each member-approved issue you will find a one-page synopsis that you can use when speaking to your legislators.
Get weekly updates on WSPTA legislative priorities by reviewing the WSPTA Blog and searching on the category "Advocacy" or the tag "Legislative Session". Each week you will find a Bill Tracker, a legislative schedule, and a weekly recap of action taken in the legislature.
Find your legislative district and contact information for your legislators here.
For more information on the Washington State Legislature: http://leg.wa.gov/.
During the 2018 legislative session, WSPTA will send action alerts to members who have signed up using our Voter Voice system. These action alerts are quick, easy ways to communicate with your legislators on topics they are actively working on.