WSPTA Legislative Assembly General Information
---
Registration and Cost
WSPTA members, with a paid membership, can attend this year's hybrid (in-person or remote) legislative assembly. The cost to participate is $130 through September 9, 12:00 pm and $165 after that date. Student participation is $75. This includes access to caucusing and classes. And, a subsidized rate of $75 is available to help members who may need a little assistance. Only those members who selected delegate designation when they registered and have been confirmed by their PTA president by October 12, will be able to debate and vote at the general sessions on October 15-16. Regular registration closes October 6, 12:00 pm.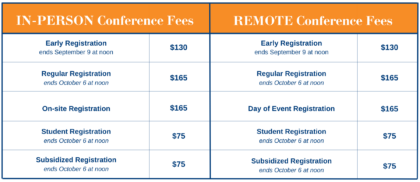 Whova App
The Whova app will be used by in-person and remote attendees. The app will be used to maintain equitable access for making motions and asking questions for all in attendance.
Frequently Asked Questions
Listed in no particular order.
Where can I learn more about the specifics of this event?
What do I do to change something in a proposed issue?
Voting delegates have the ability to submit motions for the assembly to debate and vote upon. To learn more about the process check out the How Things Work document.
There is an online Motion to Amend form that will need to be submitted.
Are there hotel options nearby?
Yes. The Silver Cloud is located right next to Bellevue College.
The nightly rate is $129.00 for a standard room or $169.00 for a 2 suite with a king bed, pull out sofa with a queen and 2 bathrooms, single/double occupancy. There is a $15.00 per person charge for more than 2 adults.
GROUP ONLINE BOOKING INSTRUCTIONS:
Guests may also make reservations through the Silver Cloud website. Below are directions for guests to book online that will enable them to obtain the Washington State PTA rate:
Enter the arrival/departure dates, the number of people. Click Check Availability.
Scroll down to Corporate/Group Login
Enter Group ID: PTA
Enter Password: PTA
Log In and then click CHECK AVAILABILITY
Select Room Type and book as usual.
Will you please provide a summary of the various dates and deadlines?
There are many dates to keep track of. Here is a list in chronological order:
August 30: Registration goes live, with early rate
September 9: Early registration rate ends at noon
September 27: Whova app will go live
October 6: Registration ends, for attendees and delegates
October 10: Delegate confirmation request sent to PTA presidents
October 12: Delegate confirmation notice from PTA to WSPTA deadline
October 15-16: Legislative Assembly general sessions
Why should I participate in caucusing?
Why do we caucus? Caucusing allows voting delegates to work together on a strategy for a proposal. This time to strategize allows the proponent (support) and opposition (dissent) statements, and any proposed amendments to be discussed, well thought out, and written out in advance.
Caucus time is limited, so not all attendees may have time to speak. Every effort will be made to allow as much discussion as possible. Further discussion may occur outside of the caucus session for those interested.
For more information on caucusing review the How Things Work guide.
How do I learn more about the issues and resolutions that will be voted on?
The main resource is the 2022 Voters' Guide. This guide provides the full text of the proposed issues and the proposed new and amended resolutions. Members will also find a persuasive statement from the submitter explaining why WSPTA should adopt the proposal.
Attendees will also have the opportunity to ask questions of the submitters during the Q&A portion of the caucus sessions.
In addition, an education video for each proposed topic will be available on-demand closer to the event.
Does my 2021-2022 membership count?
A paid PTA membership for legislative assembly includes membership for the 2021-2022 year as well as for the 2022-2023 year. Any purchased membership is good through October 31 of the next year. A 2021-2022 membership will not expire until October 31, 2022.
Are the general sessions different from the rest of the legislative assembly?
Yes. The general sessions will be on October 15 and 16. Only those members who have been designated by their president to serve as voting delegates for their PTA, and who have registered by October 6, will be able to debate and vote. Information about the business to be covered is included on the Voting Information page. Designated delegates must be registered attendees for this event.
Health and Safety Protocols
In-person attendees must show either proof their COVID-19 vaccination status is up to date, OR a current negative PCR test when checking in; AND wear a mask throughout the event unless they are presenting. A current negative PCR test would be one where the sample is collected no earlier than October 11, 2022.  Presenters who maintain at least 6′ distance from attendees may present unmasked. Please note that these safety protocols may be updated as more information becomes available, and we will communicate final guidelines on the General Information webpage, within the Whova app, and by email to registrants prior to the start of legislative assembly.
WSPTA Code of Conduct
To provide a safe, welcoming, and harassment-free event, all attendees are expected to behave with decorum and civility. Incivility, harassment, or discrimination of any kind will not be tolerated. WSPTA reserves the right to take appropriate action to address any individual it believes fails to meet these expectations, including expelling the individual from the meeting and prohibiting attendance at future events.
WSPTA Photo Policy
By attending WSPTA Legislative Assembly, you grant the Washington State PTA the right to record, film, photograph, or capture your likeness in any media and to distribute, broadcast, or otherwise disseminate, in perpetuity, such media without any further approval from or any payment to you. Note: Parental consent is required to publish photographs that feature attendees under the age of 18.
Individuals with Disabilities
Washington State PTA strives to assure that all meetings and other activities of the Association are available for participation by all its members, consistent with the Americans with Disabilities Act (ADA) and the Washington State Law Against Discrimination (RCW 49.60). Individuals requiring special accommodations to attend or participate in WSPTA meetings should contact the WSPTA office in advance: (253) 214-7410 or email: support@wastatepta.org.
Cancellation Policy
All cancellations must be in writing to support@wastatepta.org. Cancellations received by noon, Monday, October 3, will receive a full refund less a $10 cancellation fee. No refunds will be given for cancellations received after noon, October 3.