2020 WSPTA Convention
---
Mark your calendars now for this spring's event.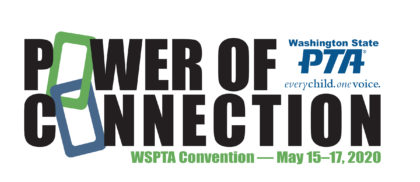 May 15-17, 2020
Lynnwood Convention Center
---
Call for WSPTA Convention Sessions and Presentations is Open
WSPTA is seeking a wide variety of motivated and knowledgeable presenters and leaders to help others learn and grow at the WSPTA Convention in May 2020. If you or someone you know is interested in presenting a session at convention that aligns with the WSPTA mission and vision, please share this form with them. Interested presenters will use this form to submit a description of their session by February 1 to be considered. All submitters will be notified by March 1 of the status of their submission. If you don't have a presentation but you are interested in serving on the Leadership Committee to help plan and execute our Convention or support presenters in sessions, please contact Shelby Reynolds, WSPTA Leadership Director.