107th WSPTA Convention Attendee Information
---
Convention Registration and Cost
WSPTA members, with paid membership for 2019-2020, can attend the newly envisioned WSPTA Convention 2020. The cost to participate is $60. This includes access to all professional development webinars, materials, prerecorded videos, keynote speakers, and general sessions. Registration for the convention closed on May 4.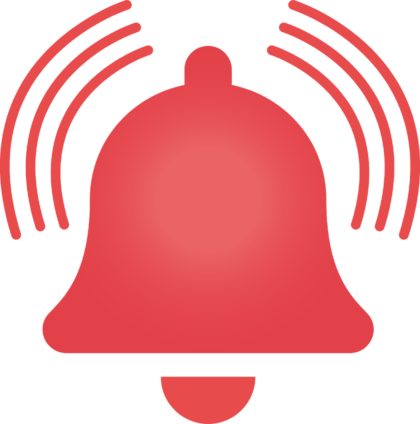 This does not include attendance at the annual business meeting which is only for voting delegates identified by the local PTA and council presidents by the deadline of midnight, April 29. Delegates may or may not choose to also attend the convention through the general link and by paying the $60 by May 4.
The convention will span May 11 – May 21, visit the schedule page for details.
Convention Frequently Asked Questions
Listed in no particular order.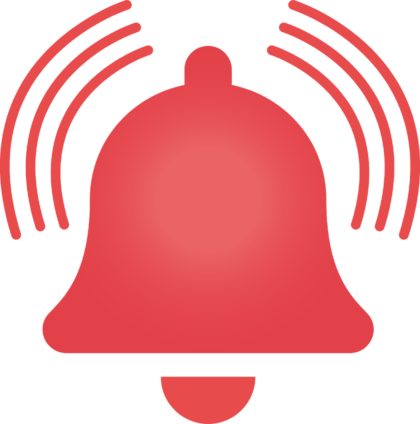 Updated May 5, 2020
I'm a voting delegate, how do I vote?
The voting window is open between May 6 and May 13. Each voting delegate will receive a link to access the ballot on May 6. The ballot will come to your inbox as invitations@mail.electionbuddy.com. If you do not see it in your inbox, please check your junk mail folder. Or, if your inbox is set up with "Focused" and "Other", make sure to look in the "Other" folder.
You must select an option for each item. Either "Yes", "No", or "Skip this question".
There is no ability for delegates to debate or amend any item on the ballot. If you vote "Yes", you are voting to make the change as written. If you vote "No", you are voting to leave things the way they are. If you choose "Skip this question", we assume you felt you did not have enough information to make an informed choice.
For details on the business pertaining to the ballot click here.
What video-conferencing platform will be used?
After researching all of our options and careful consideration, the Washington State PTA Executive Committee selected Zoom as our video-conferencing platform for the 2020 Convention. Taking into account ease of use, overall familiarity with the platform, implementation time frame, security features, pricing, and flexibility, it was determined that Zoom was our best choice.
For the security, safety, and privacy of the convention participants, all registrants must have an account with Zoom with an authenticated email address. This way each registrant will have a unique link to each webinar. Reminder email messages with links will be sent the day before each webinar.
Check out this video for a quick how-to set up your Zoom account.
Will I receive one link to access everything?
No. Each session, professional development or general session, is set up as an individual webinar and will require its own unique link to participate. However, you will not need to register for each session separately. We will take care of that step for you, allowing you the flexibility to choose and adapt to what works with your schedule.
As a registrant, you will receive an email the day before each webinar, for each webinar offered. For example, on Sunday, May 10, you will receive three separate emails from Zoom, one for each webinar being offered on Monday.
If there is a webinar you are unable to attend or choose not to attend simply delete the email for that session.
Check out this video for a quick how-to set up your Zoom account.
How do I get a coaching appointment?
Attendees will receive the link to set an appointment in the convention confirmation email they will receive by Friday, May 8. Appointments can be booked for 15- or 30-minute sessions. You may also choose the coach or leave the "Staff" pull-down set to "Anyone" to let the system choose the person.
Coaching will be available on:
May 14, Thursday, from 3:00 pm – 5:00 pm
May 16, Saturday, from 11:00 am – 1:00 pm
May 19, Tuesday, from 7:00 pm – 9:00 pm
How do I submit a question in advance for a panel webinar?
The Zoom email for the session, that you will receive the day before, will include a link for where to send your question(s).
Will the webinars be recorded?
Yes. We plan to record and upload most webinars to view after the convention in case you are unable to attend or have to step away. All registrants will receive a link after the convention, after May 21, to access the recordings. However, to participate in any interactive portions of the webinar you will need to attend the live presentation.
How long will the handout/resource link be active?
Until June 15. The link to access the handouts, programs, and other resources available to you will be located in your convention confirmation email.
Is the business session different from the rest of the convention?
Yes. The business session is on Saturday, May 16, from 1:00 – 3:00 pm. This session is open to those members who have been designated by their president to serve as voting delegates for their PTA. Information about the business to be covered is included on the Business Session webpage and will also be included in the program that will be sent prior to the meeting. There are two important differences with this session:
*Updated* Voting delegates will automatically be registered to attend this session. An email will be sent to delegates with the link to access the meeting.
There is no charge associated with this session.
To reiterate, someone who has been designated as a delegate will be pre-registered for the business session by staff and will receive the link to access the meeting by email. But, if they wish to attend all other parts of the convention they will need to register through the main registration link and pay the $60 fee.
Will there be any social time?
Yes. On both Friday and Saturday evening, WSPTA will be hosting some online game sessions.
To participate you will need to opt-in to receive a link to attend. The link will be included in your registration confirmation email.
Will there be the Scholarship Basket Raffle?
No, given the circumstances this year, WSPTA will be unable to host the annual scholarship basket raffle as a benefit of convention. For years, this event has been an attendee favorite, and its proceeds provide scholarship money to graduating high school seniors. If you would still like to contribute to the student scholarship fund, we are accepting donations of any amount through the registration process or directly through this link. Your consideration is appreciated.
Will there still be an exhibit hall for vendors?
Yes, but it will be different from what you may be used to. We know that the exhibit hall is a favorite part of the convention for many attendees, and the exhibitors also appreciate the opportunity to talk with all of you. WSPTA has created a Marketplace page for sponsors and vendors. Instead of booth space for one weekend, they are purchasing space on the page for one year. That means, next fall when you are planning a new event or program, you can easily refresh your memory on some of the opportunities provided by vendors for our PTAs.
Individuals with Disabilities
Washington State PTA strives to assure that all meetings and other activities of the Association are available for participation by all of its members, consistent with the Americans with Disabilities Act (ADA) and the Washington State Law Against Discrimination (RCW 49.60). Individuals requiring special accommodations to attend or participate in WSPTA meetings should contact the WSPTA office in advance: (253) 214-7410 or email: support@wastatepta.org
Cancellation Policy
All cancellations must be in writing to support@wastatepta.org. Cancellations received by 8:00 am Thursday, May 7 will receive a full refund less a $10 cancellation fee. No refunds will be given for cancellations received after 8:00 am May 7.
If the event needs to be canceled, the board of directors will make the determination, as well as plan any subsequent actions, per the WSPTA Uniform Bylaws, Article 10, Section 4 Cancellation – convention.