107th WSPTA Convention Voting and Election Information
---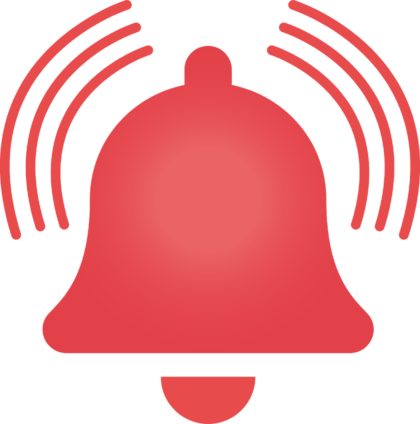 NOTE: Only those identified as official voting delegates by the local PTA or council president by midnight, April 29, are eligible to attend and participate in the annual business meeting being held on May 16, from 1:00 – 3:00 pm. There is no charge for the meeting. Delegates will receive a separate email with instructions regarding the meeting and how to vote. Delegates may or may not choose to also register to attend the convention by using the registration link, which closes on May 4, and paying $60. Please review the business information located below.
Voting Delegate Credentials Process for Convention
Each year local PTAs and councils have a chance to send representatives to cast their votes at convention. Items that will be voted on this year include amendments to the WSPTA Uniform Bylaws, resolutions, and the election of the 2020-2022 WSPTA Nominating Committee and four board positions to serve the remaining one year of the 2019-2021 term.
Local PTA and council presidents should watch their inboxes for an email regarding voting delegates and reply to that email identifying their delegates as requested. The deadline to submit delegates is midnight, April 29.
Delegates will vote electronically between May 6 and May 13 and will be granted access to the annual WSPTA business meeting which will be a virtual meeting on Saturday, May 16 between 1:00 pm and 3:00 pm. Only voting delegates will be allowed access to the business meeting through a separate registration link. There is no charge for the business meeting.
---
Business of the Member Delegation
Standing Rules
Delegates will consider the special rules of order for the 2020 WSPTA Annual Convention. Click here for the details.
WSPTA Uniform Bylaws
Per the WSPTA Uniform Bylaws, Article 12, these bylaws may be amended by a two-thirds vote at the WSPTA convention, provided the amendments have been approved by the WSPTA board of directors. Click here for the proposed amendments.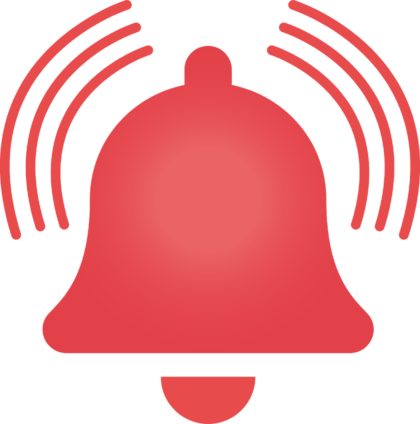 NOTE: Proposed bylaws amendment #6 removes criteria for reviewing legislative principles, issues, and resolutions from bylaws and places them into the WSPTA Policy Manual, which is the more appropriate governing document for the criteria and processes. Voting delegates should review section 6.4.6 of the WSPTA Policy Manual for full details.
Resolutions
Delegates will consider one new resolution and three amended resolutions for adoption. Click here for the details.
Any questions regarding the business of the member delegation may be directed to support@wastatepta.org.
---
Election of WSPTA Nominating Committee and Open Board Positions
Candidate information for the WSPTA Nominating Committee:
Candidate for WSPTA Nominating Committee
Diane Call
Candidate Short Statement
Just like the nominating committee at your local PTA or PTA council, the Washington State PTA nominating committee is tasked with finding the best candidates to fill the next board of directors.
Your WSPTA nominating committee must seek experienced officers who strive for the best AND embrace the value their skills can add to the association.
I have been fortunate to have served in a variety of positions in local and council PTAs, and at the WSPTA region and state levels.  I have interacted with other leaders who have endeared themselves to me with their variety of personalities, skills and experiences.
I can recognize those likely to effectively fill roles at higher levels, to keep WSPTA strong.  I have the knowledge and experience to serve as a valuable member of the WSPTA nominating committee, and I ask you to put a check mark by my name- Diane Call.
Candidate for WSPTA Nominating Committee
Silje Sodal
Candidate Short Statement
With over ten years of PTA participation and leadership at the primary and secondary levels and Council, I have the demonstrated experience and commitment to serve as an At-Large Member of the WSPTA Nominating Committee. Beginning as Legislative Chair at my son's elementary school, I was impressed with the structure and scope of PTA and the impact collective action can have on the education, health and well-being of our students and families. I continued to serve as Co-President and Member At-Large, and then as Secretary of Shoreline PTA Council. Cultivating a positive, collaborative environment and building a strong community of engaged volunteers is essential to the work of PTA – and recruiting high caliber leadership is critical. As member of the WSPTA Nominating Committee, I will strive to encourage and support others to step forward for the benefit of students and families statewide and will do so with integrity and enthusiasm.
Candidate for WSPTA Nominating Committee
Dori Tate
Candidate Short Statement
I have been involved in PTA for the past 23 years. During that time, I have held various leadership positions that include local units, councils and region service delivery teams. From 2005-2017, I served on the WSPTA board of directors as a Region Director, Membership Director, Vice President, Leadership Director and Secretary. Serving in these leadership roles gives me the knowledge to know what skills our WSPTA leaders should possess. It is necessary for our association to have leaders that have the necessary traits to be effective, motivated and productive PTA leaders.  If elected to the WSPTA nominating committee I will use these skill sets to seek leaders who can work collectively together to increase membership, revitalize existing local, empower leaders, develop councils, communicate with members and build our advocacy efforts to new heights. I feel that serving on a nominating committee is the most important role within our association.
The WSPTA nominating committee provided the slate of candidates to the membership. Candidate information for the member representatives to the WSPTA Board of Directors to serve the remaining one year of the term:
Candidate for Advocacy Director
Sherry Rudolph
Candidate for Area A Vice President
Carrie McKenzie
Candidate for Area B Vice President
Jay Pulacode
Candidate for Program Director
Candance Walters
---
Campaign Regulations
Campaign regulations are found in the WSPTA Policy Manual section 7.4.4.
---
Open Positions
Currently, four positions of the WSPTA Board of Directors are filled by appointees. Per the WSPTA Uniform Bylaws, Article 7 Section 3G, a vacancy shall be filled by a majority vote of the WSPTA board of directors until the next WSPTA convention. Those positions were open for nominations and the delegates will elect the proposed candidates for the final year of the 2019-2021 term.
---
Elections Oversight Committee (EOC)
The EOC oversees the election process. The committee reviews all materials, including web page content, and all brochures, prior to publication and distribution, for compliance with specifications in the WSPTA Policy Manual. All concerns raised during the election period shall be directed to the EOC chair. The EOC has final authority in enforcing compliance with election policies and procedures.
To contact the EOC chair, email electionsoversight@wastatepta.org.