Annual WSPTA Convention 2020
---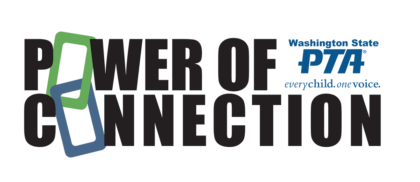 Dear PTA leaders and members,
Your Washington State PTA board of directors and staff have decided to preemptively move our 107th annual convention from an in-person, social gathering to a virtual landscape. Plans are underway to develop an event that will maintain all the best parts of our convention while providing the ability to maintain our social distancing. While we have no doubts that the landscape will improve, our greatest concern is for the well-being of our community. Moving to a virtual convention format gives us the ability to plan ahead while maintaining the opportunity to connect and learn from each other.
This decision was not made lightly. The WSPTA board of directors weighed many pros and cons before unanimously voting to move the convention to a virtual platform per the WSPTA Uniform Bylaws, Article 10, Section 4. As additional details become available, we will share them via various communication channels.
At its heart, PTA is about connection. We will not waver from our commitment to provide you the information and resources you need to be successful.
Sincerely,
Janice Kutzera
WSPTA President, 2019-2021