Annual WSPTA Convention 2020
---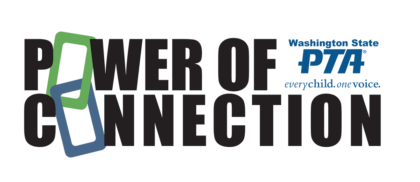 Five Reasons You Can't Afford To Miss This Year's Event
Raise your skillset. A variety of professional development opportunities will strengthen your abilities and prepare you for the coming year.
Stay current with best practices. Learn the latest tips and strategies to help you build a plan for success within your PTA.
Celebrate the amazing work of PTA. Before the world went upside-down, many PTAs shared the efforts they have undertaken in their schools and communities in pursuit of one or more WSPTA awards.
Reconnect to PTA's mission with like-minded leaders. Bring your questions to find real-world solutions, or just bring your curiosity. We're sure you'll discover answers to challenges you didn't even realize you had.
The power of connection. Walk away (or just close your browser window) knowing that you are not in this alone. There is a community of individuals available, ready to work side-by-side with you, as we all join together to help every child with one voice.