Registration
---
Registration and Cost
Registration is now open for the WSPTA's 45th annual Legislative Assembly, October 21-22, 2023.
The registration deadline is noon on Thursday, October 5, 2023.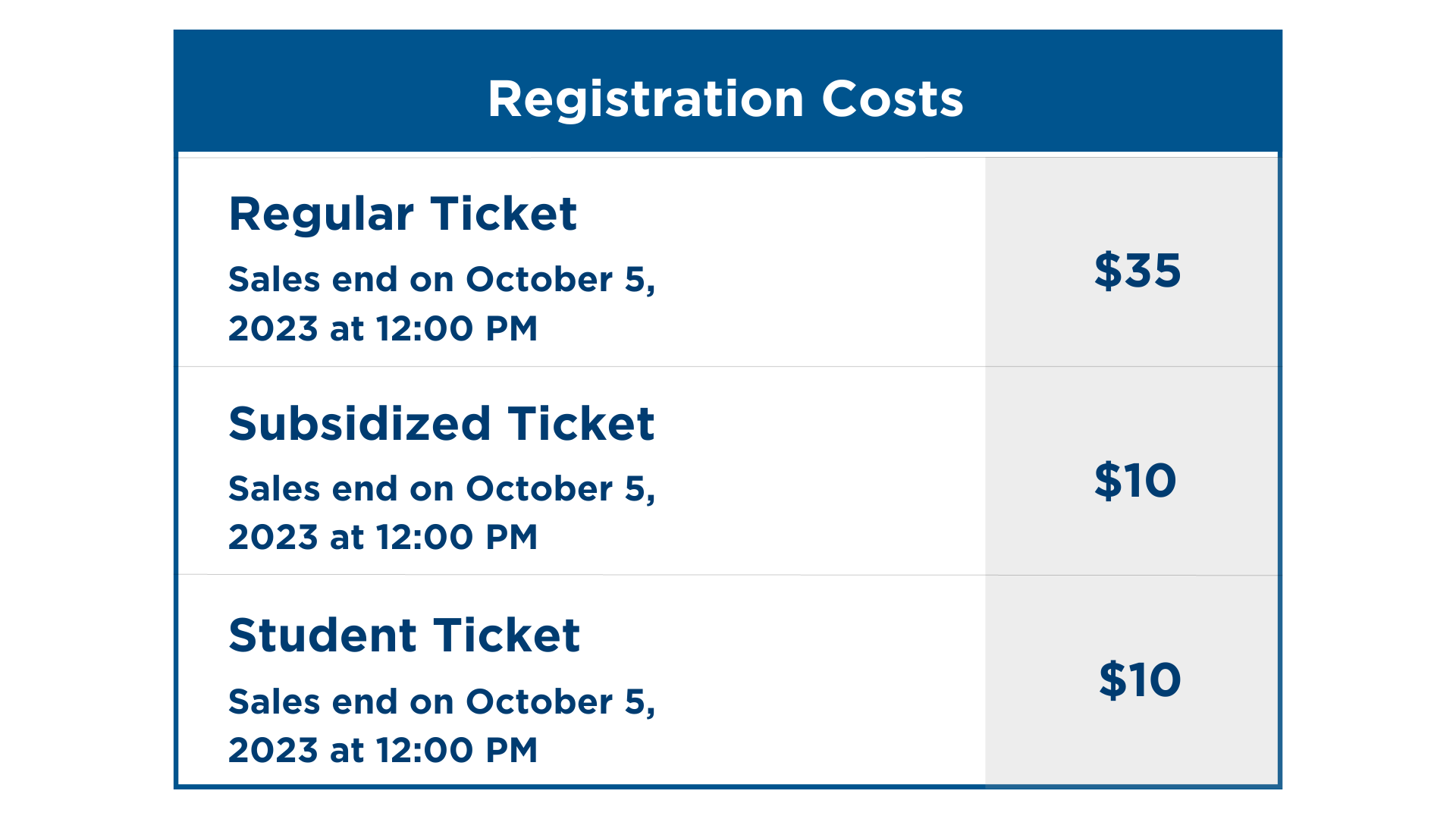 In order to register a voting delegate, you will need to have the following information for each delegate:
First and Last Name
Email address (must be different for each attendee)
You will be asked for the name, city where your school is located and your PTA number. You can look this up here: Find Your PTA (wastatepta.org)
If you are not registering as a delegate, you will be considered an audience member. You will be able to access the event however you will have no ability to speak, debate, or vote during the general sessions.
If you have any questions during registration please reach out to events@wastatepta.org for assistance.
Accommodations
Washington State PTA strives to assure that all meetings and other activities of the Association are available for participation by all its members, consistent with the Americans with Disabilities Act (ADA) and the Washington State Law Against Discrimination (RCW 49.60). Individuals requiring special accommodations to attend or participate in WSPTA meetings should contact the WSPTA office in advance: (253) 214-7410 or email: support@wastatepta.org.
Cancellation Policy
All cancellations must be in writing to support@wastatepta.org. Cancellations received by noon, Monday, October 5, will receive a full refund less a $10 cancellation fee. No refunds will be given for cancellations received after noon, October 5.
Whova App
Please download the Whova App for important updates and information.
While the Whova App has excellent features for pre-event learning and networking, we do strongly recommend using the desktop app during the General Sessions, as it will be easier to participate in the debate and you will want a second device like a mobile phone for voting.